Reelworld's Gave Lindo moves to CBC
The former executive director of the Reelworld Film Festival joins the programming team under Sally Catto.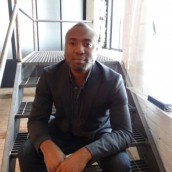 Gave Lindo has left his post as executive director of the Reelworld Film Festival to re-join Canada's public broadcaster.
Lindo has been named senior director and chief of staff of the programming team at CBC, reporting to programming head Sally Catto. The move marks a return to CBC for Lindo, who spent six years working in the caster's business and rights division, from 2009 to 2015. From 2011 to 2015, Lindo also chaired the pubcasters' Inclusion and Diversity Advisory Committee.
In his new role, Lindo's will oversee programming operations and act as the primary liaison between programming and senior management.
Prior to joining CBC, Lindo was executive director of the Reelworld Film Festival, a Toronto-based festival focusing on social issues and acting as a platform for underrepresented voices. In addition to his role overseeing leadership and operations, Lindo also developed Reelworld MIC, a day-long conference focusing on synergies between social-issue activism and storytelling that attracts over 200 delegates annually.
He is a board member at the OMDC, Museum of Contemporary Art and the Laidlaw Foundation.