Magali Simard to leave TIFF
The senior manager of theatrical programming has been with the Toronto festival since 2006.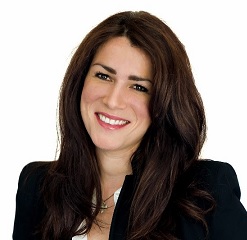 After more than a decade with TIFF, Magali Simard is exiting the Toronto festival, Playback confirmed.
Simard, who serves as senior manager of theatrical programming and Canada film curator at TIFF, made the announcement via her Twitter account on Dec. 6. There is no word at press time on where Simard is heading or who will replace her.
Simard's responsibilities include negotiating the commercial release of more than 50 films each year, as well as overseeing all TIFF marketing campaigns for new theatrical releases.
She joined TIFF in 2006 and has served in a number of roles at the festival, including manager of film programs. In May 2015, Simard joined Steve Gravestock on the Canada section programming team ahead of TIFF '15.
The announcement comes three months after director and CEO Piers Handling revealed that he will step down after the 2018 edition of the festival.