HGTV Canada greenlights new Bryan Baeumler series
The specialty net will bring back the popular home improvement star Baeumler for a new beach-side series.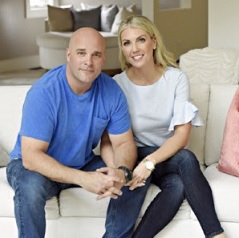 HGTV Canada has greenlit a new series centered around home improvement and renovation star Bryan Baeumler. In Island of Bryan (working title), Baeumler and his wife Sarah embark on a new mission to overhaul a vacant resort in the Bahamas.
The new 13 x 60 series, produced by Toronto's Si Entertainment in association with Corus Entertainment's HGTV Canada, will start filming in early 2018 and bow in 2019, with premiere date and scheduling to be announced.
According to a Corus spokesperson, no sponsors have been confirmed for the series at press time. But the Baeumler brand has proven to be valuable for HGTV from a ratings and sponsor standpoint. The series premiere of Bryan Inc. was HGTV Canada's highest-rated premier for the past five years (481,000). Prior to Bryan Inc., he starred in the similar series Leave it to Bryan.
Brand partners for season one of Bryan Inc. included Vileda, IESO, Lowe's, Sherwin Williams and OxiClean, which had paired with Leave it to Bryan as well.
Bryan Inc. is designed to appeal to homeowners and renovation enthusiasts of all kinds, with featured clients including first-time homeowners, single-parent households and multi-generational families. On top of the linear series, additional Bryan Inc. content will be featured exclusively on HGTV.ca.
The second season of Bryan Inc. premieres Sunday, Jan. 14 at 10 p.m. and will feature Sarah taking on client builds for the first time.
From Media in Canada