Cogeco fund moves under IPF umbrella in restructure
As a result of declining revenues, all of the Montreal-based BDU's contributions to independent production funds will be directed to and administered by the IPF.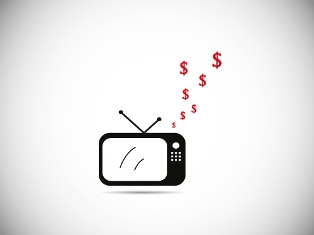 There are further shifts underway in the Canadian funding ecosystem.
As of Jan. 1, 2018, the Cogeco Program Development Fund (CPDF) will cease to exist as a separate fund and move under the umbrella of the Independent Production Fund (IPF), which will assume all program funding activities on its behalf.
The CPDF and IPF have been sharing resources for the administration and processing of funding since 1992, however the new structure will see the elimination of the CDPF's board of directors to reduce administrative costs, with the IPF's board taking sole responsibility for the allocation of Cogeco's contributions to TV projects.
The new arrangement for the CDPF, which is supported financially by contributions from Cogeco, was made necessary by declining revenues on the BDU side, according to a statement from the Montreal-based BDU.
"The annual contributions from Cogeco have been under pressure lately as a result of lower revenues from traditional broadcasting distribution activities. Given this trend, the directors of the CPDF concluded earlier this year that a new arrangement and a restructuring of the CPDF were necessary," read a statement.
Cogeco said the new agreement was struck "with a view to ensuring the sustainability of the CPDF's Canadian television production funding activities," which has seen around $55 million invested in the production and development of approximately 1,000 TV and film projects since it was founded in 1992.
With Cogeco's annual contributions to independent production funds now being redirected to the IPF, the latter will operate under two separate streams as of Jan. 1: its existing web series program (which is supported by the annual interest received by an initial $36 million endowment) and the CPDF, which will be renamed to the Cogeco Television Production Program. The fund invests approximately $2 million annually.
The next deadline for the IPF's web series program is March 1, 2018, while the next deadline for the Cogeco TV Production Program is April 2.
The Cogeco announcement comes during a time of flux in the Canadian funding ecosystem. Other funds that have recently undergone changes are the Bell Fund and the Harold Greenberg Fund (HGF). In September, the Bell Fund announced a number of new pilot programs in response to the CRTC's overhaul of the framework for Certified Independent Productions Funds (CIPFs) in 2016. As well, HGF announced earlier this year said it would cease to operate its production equity-investment program and instead focus solely on development.
Image: Shutterstock