Awards roundup: Borsos tie at Whistler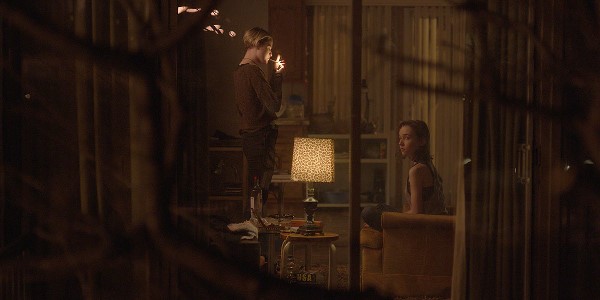 Plus: Jennifer Podemski wins ACTRA Award of Excellence and Tulipani nabs an international audience award.
Whistler Film Festival
For the first time since the award was introduced in 2004, two films have been selected to receive the Borsos prize for best Canadian film at the Whistler Film Festival.
Ian Lagarde's All You Can Eat Buddha and Jason and Carlos Sanchez's A Worthy Companion (pictured) tied for the $15,000 prize, presented by the Directors Guild of Canada, BC as well as $15,000 post-production prize from Encoure Vancouver. 

The jury, comprised of Montreal-based producer Sylvain Corbeil (It's Only the End of the World), WFF Star to Watch alum Camille Sullivan (The Birdwatcher) and director Charles Officer (Nurse.Fighter.Boy), said both films "convey unique visions and creative storytelling" that will contribute to the world of cinema.
The jury also awarded Lagarde with the best director award. A Worthy Companion's Evan Rachel Wood took home the best performance prize while Sara Mishara was awarded best cinematography for her work on the film. Meanwhile, best screenplay went to Graysoon Moore, writer and co-director of Cardinals. 
Elsewhere at Whistler, Kate Novack's The Gospel According to Andre (U.S.), took home the world documentary award, with a special mention given to Alan Zweig's There is a House Here (Canada). The best mountain culture film award went to Chip Taylor and Chris Murphy for B.C.-set Depth Perception. The Alliance of Women Film Journalists also handed out three awards: Eisha Marjara's Venus took home the best female-directed feature, the best short film went to Sharren Lee's The Things You Think I'm Thinking and a special jury award was given to Kyra Sedgwick for her directorial debut Story of a Girl. 
Turning to its shorts program, the $1,000 Canadian ShortWork Award went to Chandler Levack's We Forgot to Break Up, while the international prize went to David Darg's Fear Us Women. The MPPIA Short Film Award, which goes to the best short film pitch, went to Veronika Kurz for 20 Minutes to Life. The award comes with $15,000 in cash and $100,000 in services, and will see the completed project debut at Whistler in 2018.
ACTRA Toronto
In other awards news, ACTRA Toronto named actor and producer Jennifer Podemski the winner of its 2018 Award of Excellence, which honours outstanding on-screen contributions by performers. Podemski has been acting since she was a teenager and has worked on such projects as The Diviners and Dance Me Outside. At 25, she launched Big Soul Productions with Laura Milliken and produced three seasons of Mocassin Flats. In 2005, she founded her own independent prodco Redcloud Studios where she produced the critically acclaimed feature Empire of Dirt. At the same time, she's continued her work as an actress with roles on Republic of Doyle, Take This Waltz, Blackstone and recently Cardinal. She is currently producing and directing the feature Future History. 
Annie Awards
The Breadwinner, produced by Toronto's Aircraft Pictures, Ireland's Cartoon Saloon and Luxembourg's Melusine Productions, has received 10 nominations for the 45th annual Annie Awards, including a nom for best animated independent feature. The Afghanistan-set film, about a young girl who disguises herself as a boy in order to become her family's primary income earner, also received nominations in the directing, storyboarding, production design, voice acting, character design, music, writing and editing categories. The Annie Awards is a U.S.-based festival dedicated to achievements in animation. The winners will be announced on Saturday, Feb. 3, 2018.
Tallinn Black Nights Film Festival
Mike Van Diem's Netherlands/Italy/Canada copro Tulipani: Love, Honour and a Bicyle won the audience award at the Tallinn Black Nights Film Festival in Estonia this weekend. The film is produced by Don Carmody Toronto, Netherlands' FATT Productions and Italian prodcos Draka Productions and Stemo Productions.