In brief: Carmilla to make TV debut in Hollywood Suite marathon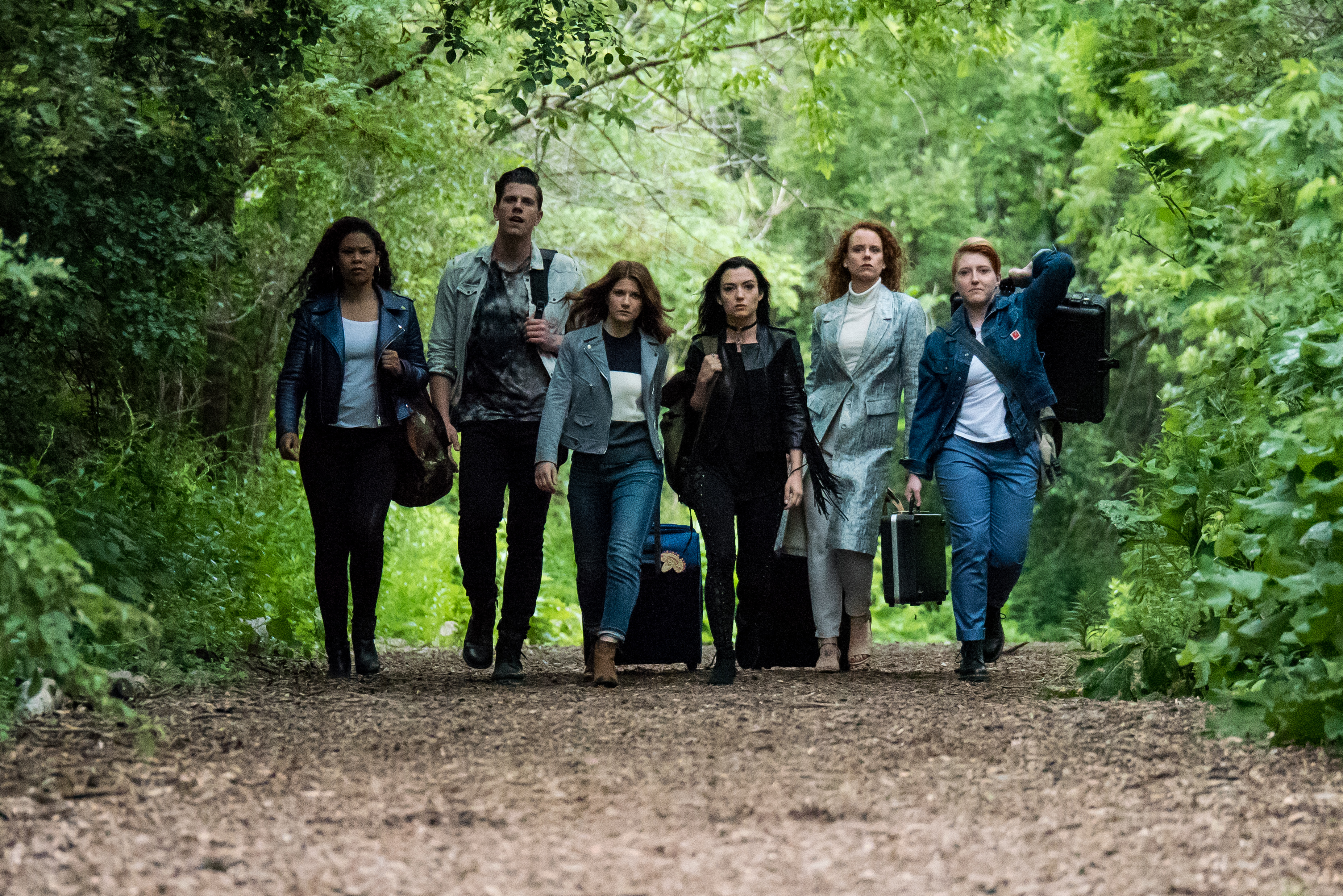 Plus: Sophie Bonspille Boileau wins the WIDC Feature Film Award at Whistler, the CRTC denies Rogers' OMNI Regional request, plus more.
Carmilla set for broadcast premiere in Hollywood Suite marathon
After spending three seasons as a YouTube series before transitioning to the big screen, the Carmilla movie (pictured) and web series will both make their way to broadcast TV for the first time in January via Hollywood Suite. An 18-hour marathon of seasons one to three begins airing at 2 a.m. on Wednesday, Jan. 3, leading up to a broadcast premiere of Carmilla the Movie at 8 p.m. the same day. Since it debuted on YouTube in 2014, the digital series has amassed almost 70 million views and 233 million minutes of watch time across its three seasons. Produced by Shaftesbury, the film is directed by Spencer Maybee (Letterkenny) and stars Elise Bauman and Natasha Negovanlis. The movie made its theatrical debut in October during a series of one-night-only screenings in Cineplex theatres across Canada.
WIDC names Feature Film Award winner at Whistler 2017
Mohawk filmmaker Sonia Bonspille Boileau has won the WIDC Feature Film Award, presented by Women In the Director's Chair. The award, which aims to encourage the production of more feature films directed by women, is a cash and in-kind prize totalling around $200,000, according to WIDC. Boileau, whose previous film credits include the Telefilm-supported Le Dep, intends to use the funds to complete her second feature film Rustic Oracle, about an eight-year old Mohawk girl who is searching with her mom for her missing sister.
CRTC denies Rogers' OMNI Regional request 
The CRTC has denied a request from Rogers Media to amend the broadcasting licence for the Quebec feeds of its OMNI Regional channel, after Rogers made an "inadvertent error" on its original application for the ethnic channel. The media company's original proposal stated it would provide 14 hours of original, local independently produced programming each week to OMNI Regional's Quebec feed, though Rogers argued it had meant to say 14 hours per month. The commission denied Rogers request, stating that "maintaining the requirement will ensure that Canadians in Quebec have access to more original, local programming." OMNI Regional launched on Sept. 1, after the CRTC had in May its mandatory distribution for a three-year term.
TIFF-CBC Diverse Screenwriter
Canadian writer Jorge Manzano is the inaugural recipient of the TIFF-CBC Diverse Screenwriter's Grant for his feature-length screenplay The Strike. The award, which is accompanied by a $10,000 grant to develop the script, is intended to support diverse screenwriters in Canada. Set in 1973, the story is described as "the tale of a woman who must lead a band of leftist guerrillas as Chilean dictator Pinochet brutally sweeps to power." The winner was selected by panel including CBC's Mehernaz Lentin, Celluloid Dreams' Charlotte Mickie and TIFF's Danis Goulet.