CMF launches $2.6M export-focused development program
In addition, CMF has partnered with the Quebecor Fund on a pilot program aimed at stimulating the export of domestic projects from Quebec-based producers.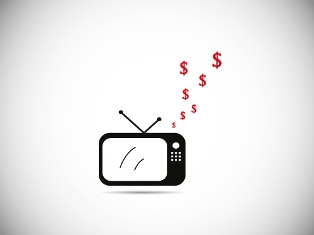 Domestic producers will have access to a new export-focused funding program, the Canada Media Fund has unveiled.
With an annual budget of $2.6 million, the CMF Export Pilot Program will see the funder finance English- and French-language development activities for TV projects intended for global markets. 

On the English-language side, only live-action projects are eligible to apply, while both live-action and animation are eligible on the French-language side. The maximum contribution by the CMF to each project will be the lesser of either 75% of a project's eligible costs or $75,000. 
According to a CMF statement, the fund is focused on acquiring pre-sale financing from international broadcasters, online streaming services, distributors and sales agents.
Quebecor Fund and the CMF will also collaborate for the first time on a new funding program. The fund, announced separately from the Export Pilot Program, will work towards stimulating content creation and export from Quebec producers.
The pilot fund, called the CMF-Quebecor Fund Export Assistance Program Pilot Partnership, will contribute to up to five projects annually, with a maximum of $400,000 per project. Quebecor Fund will contribute a maximum of $300,000 to each, while the CMF will contribute a maximum of $100,000.
The fund will "encourage the development of content for foreign markets and will aim to increase the volume of exports, accelerate the implementation of projects intended for export by creating leverage and increase the reach and revenue generated by the content of Québec-based producers through global sales and exports," according to a CMF press release.
Image: Shutterstock