Mary Kills People, Cardinal returns set for January
On the back of strong critical reception and significant international sales, the hour-long dramas are returning to Global and CTV, respectively.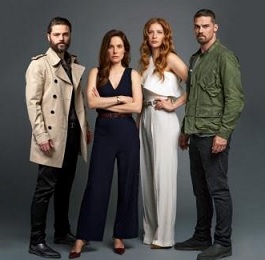 The season-two premiere dates have been set for a pair of returning Canadian series, Mary Kills People (pictured right) and Cardinal (left).
New episodes of Mary Kills People, produced by eOne and Cameron Pictures, launch on Global on Wednesday, Jan. 3 at 8 p.m.
Since it debuted last January, the hour-long drama, about an ER doctor and single mom who spends her free time helping terminally ill patients end their lives, has been renewed by U.S. channel Lifetime.

The Tara Armstrong-created series also won a DGC award last month, with Holly Dale taking home the directing prize in the MOW/miniseries category. Additional writers include Tassie Cameron, Morwyn Brebner (Saving Hope), Lara Azzopardi (Backstage) and Marsha Greene (Ten Days in the Valley), in addition to Armstrong. Executive producers are Tassie Cameron, Amy Cameron, Jocelyn Hamilton and Tecca Crosby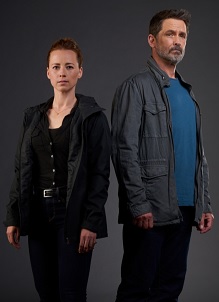 Meanwhile, eOne- and Sienna Films-produced Cardinal returns to CTV on Thursday, Jan. 4 at 9 p.m.
The series starring Billy Campbell (The Killing) and Karine Vanasse (Revenge) averaged more than 1.1 million viewers (2+) during its first season, after which it secured a number of significant international sales, including to the U.K.'s BBC Four and France's Canal Plus.
Cardinal's second season will air in the timeslot following CTV's highest-rated series The Big Bang Theory (8 p.m.) and Young Sheldon (8:30 p.m.). Season two of the series is penned by showrunner Sarah Dodd (Motive, Ransom), with Jeff Renfroe directing all six episodes. Cardinal is executive produced by Julia Sereny, Jennifer Kawaja, Jocelyn Hamilton and Tecca Crosby.