Cineflix looks to connect the global dots with new company
The Montreal-based firm has tapped Pablo Salzman to lead the copro-focused subsidiary, Connect3 Productions.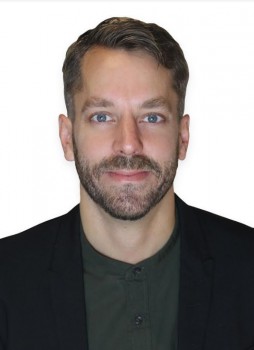 Montreal producer-distributor Cineflix Media has launched a new subsidiary, Connect3 Productions, with a view to facilitating more coproduction opportunities for its producer, writer and showrunner collaborators.
Focused on both North American and international markets, the new company is a response to a growing need among producers to secure multi-faceted financing packages in order to get projects off the ground, said Cineflix's Pablo Salzman (pictured), who has been tapped to lead Connect3 as president. 
"We saw a recurring need from a lot of the different producers we work with. They were stuck in a place where they couldn't yet bring on a distributor to close the [financing] gap they had. Connect3 aims to offer bespoke services on specific projects, connecting the dots for producers, helping them come up with ideas or connecting them with new broadcasters and platforms that they either hadn't thought of or didn't have the right relationships to get in front of," Salzman told Playback Daily. The new, copro-dedicated arm of the company will allow Cineflix to delve further into the development process on projects that it may also coproduce, cofinance or distribute through its various subsidiaries.
In the short term, Salzman will continue in his existing position as Cineflix VP, commercial affairs, a role in which he works on the VOD, merchandising and licensing side of the company's business. In the new position, Salzman will work alongside Canadian producers, writers and showrunners on developing projects destined for the global marketplace.
He did not give details of any specific projects that Connect3 is working on, though said it would be focused on English- and French-language projects in both the scripted and unscripted space. Further announcements will be made in the coming months, he added.
The new company is also intended to create more opportunities for Cineflix to board copro projects during early-stage development, allowing Connect3 to steer projects toward what it knows certain buyers are looking for. Over the past year, Cineflix has increased its focus on coproductions, teaming with Canadian television producer André Barro on a partnership aimed at providing U.K. and European producers with additional funding for projects through pre-sales, co-development, treaty coproductions and distribution advances. "Connect3 will be another vehicle for us to get involved in projects early on and help shape them," he said, adding that the goal is for many of the projects (but not all) to be distributed by Cineflix's U.K.-based distribution arm, Cineflix Rights.
Both Barro and Cineflix Media's president Peter Emerson will also collaborate with Salzman on the projects that Connect3 is working on. Early next year Salzman said Connect3 will begin hiring more staff.
Connect3 will also make use of the funds made available through its $750,000 initiative to support the global export of Québecois TV, announced last month during MIPCOM. The fund is jointly funded by Cineflix, SODEC, through the SODEXPORT program, and Quebecor Fund's Export Assistance Program.
In addition, Salzman said Connect3 may also collaborate with Twenty Six 03 Entertainment, a U.K.-based joint venture between Cineflix and U.K. producer Duncan Gray, and Buccaneer Media, a joint venture with another British TV producer Tony Wood. For example, a project being developed through Connect3 could be paired up with a U.K. company using a connection between either Twenty Six or Buccaneer.