CBC Breaking Barriers fund names new senior director
Mehernaz Lentin will lead the fund for under-represented creators, replacing interim senior director Helen du Toit.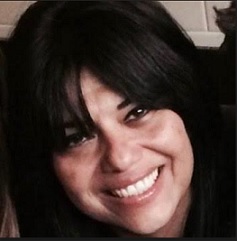 CBC has appointed Mehernaz Lentin (pictured) as the senior director of its Breaking Barriers Film Fund.
Lentin will replace the outgoing interim senior director Helen du Toit, who has helmed the fund, which finances projects by under-represented creators, since it was launched in November 2016.
As well as heading up Breaking Barriers, Lentin, who will report to CBC's general manager, programming, Sally Catto, will also be charged with handling pre-licensing for all CBC features. CBC's senior director, acquisitions, Jenna Bourdeau will continue to manage all film acquisitions for the pubcaster.

Lentin's previous production credits include Terrance Odette's dramatic feature Fall, which was picked up for U.S. distribution by Pennsylvania-based Breaking Glass Pictures, Hubert Davis' doc Invisible City and Barri Cohen's Toxic Trespass. Most recently she served as producer on the historical drama Brotherhood, from by Karma Film, JoBro Productions and her prodco Industry Pictures. Brotherhood shot in September and October, with LevelFilm set to distribute the project in Canada. She has also coproduced three of Deepa Mehta's films: Heaven on Earth, The Republic of Love and Bollywood/Hollywood.
Since the Breaking Barriers fund was established it has backed six feature-length projects, including Deanne Foley and Rosemary House's An Audience of Chairs, Marie-Helene Cousineau's Angelique's Isle and Mina Shum's Meditation Park, the latter of which made its world premiere at TIFF '17. The fund has also supported Sook-Yin Lee's Octavio is Dead!, Marie Clements' Red Snow and Danishka Esterhazy's Level 16.