Zacharias Kunuk wins TFCA's Technicolor Clyde Gilmour Award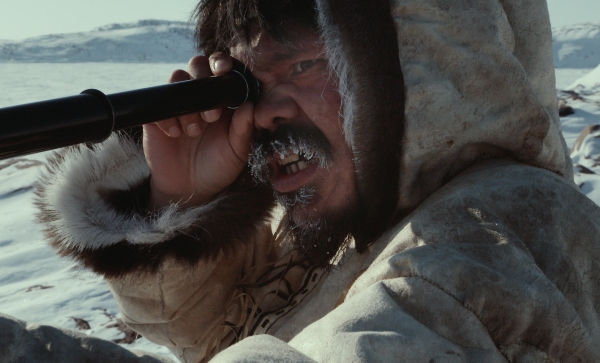 The Inuk filmmaker's credits include Maliglutit, which made its world premiere in the Platform program at TIFF '16.
The Toronto Film Critics Association (TFCA) has named Inuk filmmaker Zacharias Kunuk as the recipient of its annual Technicolor Clyde Gilmour Award.
The distinction recognizes a "Canadian industry figure who has made a substantial and outstanding contribution to the advancement and/or history of Canadian cinema" and comes with a prize of $50,000 in services from Technicolor Creative Services, which the recipient gives to an emerging filmmaker of their choosing. A press release from TFCA said Kunuk would name the recipient in the coming days.
Kunuk is president and cofounder of Nunavut-headquartered prodco Igloolik Isuma Productions. His credits include The Fast Runner trilogy, which consisted of the Inuit-language films Atanarjuat The Fast Runner, The Journals of Knud Rasmussen and Before Tomorrow. Atanarjuat The Fast Runner won the Caméra d'Or for Best First Feature Film at the Cannes International Film Festival in 2001, as well as multiple Genie Awards, including best picture. Kunuk's 2016 feature Maliglutit (pictured) competed in TIFF"s Platform Program at the fest last year. This year, Bowhead Whale Hunting with My Ancestors, which Kunuk directed with  Carol Kunnuk, won best Indigenous language work at ImagineNative.
Last year Alanis Obomsawin took home the Technicolor Clyde Gilmour Award and the prize has also been won by Deepa Mehta and Piers Handling in previous years.
TFCA will announce more of its winners at its annual awards on Dec. 10, including the Stella Artois Jay Scott Prize for an emerging artist. At the event, the TFCA will also name the three projects in the running to win the Rogers Best Canadian Film Award, which carries with it a prize of $100,000.