Cameras rolling on Anne season two
The CBC and Netflix series, produced by Northwood Entertainment, will film across Ontario and Prince Edward Island until March 2018.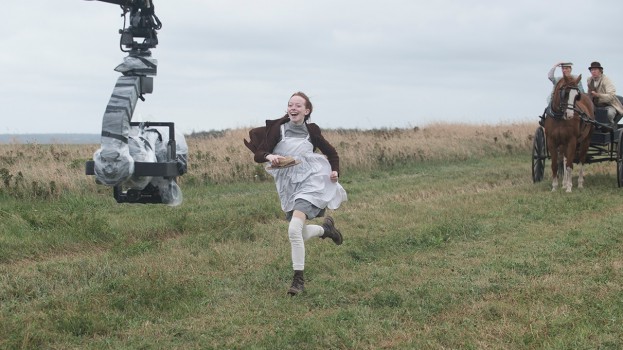 Filming is underway on the sophomore season of CBC and Netflix series Anne.
Produced by Northwood Entertainment, the show is shot in various locations across Ontario and Prince Edward Island, with season-two production set to continue until late-March 2018. New episodes will air on CBC (in Canada) and Netflix (internationally) later next year.
In August, the Canadian pubcaster and U.S.-based streaming giant announced that Anne (called Anne with an E outside of Canada) was returning for an expanded 10-episode sophomore season.
Creator Moira Walley-Beckett (Breaking Bad), who serves as showrunner, head writer and executive producer on the show also added an all-female writers' room for season two, consisting of Jane Maggs (Bellevue, Cardinal), Shernold Edwards (Haven, Sleepy Hollow), Kathryn Borel (Rush, American Dad), Amanda Fahey (Saving Hope, Mohawk Girls), and Naledi Jackson (21 Thunder, The Detail). Walley-Beckett exec produces alongside Northwood's Miranda de Pencier, Sally Catto, Elizabeth Bradley, Alex Sapot, Debra Hayward, Alison Owen and Ken Girotti. John Calvert serves as producer.
Amybeth McNulty returns to play Anne in season two along with existing cast members Geraldine James, R.H. Thomson, Corrine Koslo , Dalila Bela, Aymeric Jett Montaz, Lucas Zumann and Kyla Matthews. Joining the cast for season two is Dalmar Abuzeid and Cory Grüter-Andrew.
Anne is based on Lucy Maud Montgomery's novel Anne of Green Gables, first published in 1908.