B.C. industry expecting higher volume of U.S. business in 2018
"From the major studios to the streaming services, everyone is projecting more activity going into 2018," said Creative BC's Prem Gill, following a trade mission to L.A.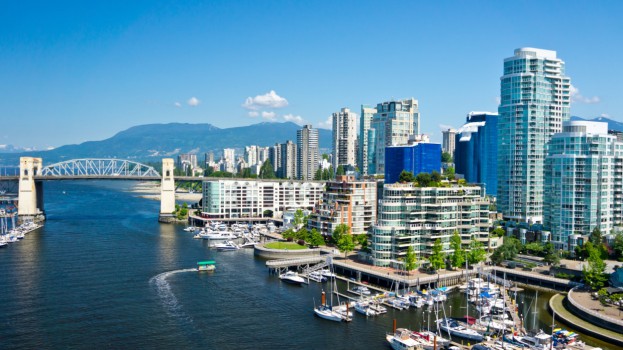 Members of the British Columbia film and TV industry returned from their annual L.A. trade mission last week with a simple message: Hollywood intends to send more work to Vancouver in 2018. 
"From the major studios to the streaming services like Netflix, everyone is projecting even more activity going into 2018, from feature films to TV series," Prem Gill, CEO of Creative BC, told Playback Daily.
Led by Lisa Beare, provincial minister of tourism, arts and culture, the mission included representatives from Creative BC, IATSE and the DGC, who met with execs from Warner Bros., 20th Century Fox, Walt Disney Studios and Netflix among others. Beare said the U.S. studios expressed their intent to do more work in B.C., adding that the delegates discussed potential internships and other professional development opportunities for B.C.-based professionals with the major L.A. studios. Beare did not elaborate on those plans.
An increased volume of U.S. production would of course put further strain on the province's infrastructure, but Gill said B.C. is continuing to build its production capacity to accommodate the sustained influx.
"Is there a limit to the growth? I don't think we've seen it yet. There's still plenty of potential for [the industry] to grow," she said, adding  a number of new studio spaces have opened their doors in the past year, including Okanagan Studios in Vernon, B.C. and Martini Studios in Langley. There are further plans for more studio space on Vancouver Island, as well as in Kelowna, Gill said.
The feedback from U.S. studios came on the heels of a record year for the provincial industry. In late September, the B.C. government released data on film and TV-related spending in fiscal 2016/17, indicating $2.6 billion in production spending took place in the province across 338 tax-credit approved projects. That represented a 35% increase from the previous year, in which 297 tax-credit approved projects certifications resulted in production expenditure of $1.9 billion.

Among the productions that have contributed to the swell in B.C.'s production volume are Netflix series A Series of Unfortunate Events (which launched its first season in January and has subsequently filmed its second season and been greenlit for a third) and the recently wrapped Altered Carbon, as well as CW series Riverdale. Beare said that production spending on the CW show has now topped $60 million (across its two seasons), creating more than 1,000 jobs in the province. On the movie front, Skyscraper starring Dwayne Johnson is among the mega-budget Hollywood features currently filming in B.C.
The amount of work has meant the local crew base has continued to expand at a fast pace. Phil Klapwyk, business representative for IATSE Local 891, said the group, which represents members from 19 disciplines including costumers, lighting, grips, makeup, visual effects departments and set construction now has around 7,800 members, up from 6,500 in July of last year. The biggest employer, said Klapwyk, is currently the CW, which has 11 projects shooting in Vancouver.
The stability of provincial tax incentives is typically top of mind for U.S. studios when deciding which Canadian jurisdictions to shoot in. Following the announcement in May 2016 that the B.C. government was reducing the basic production services tax credit from 33% to 28%, there was concern in the provincial industry that further reductions could be on the way. Currently, the provincial government does not intend to reduce the tax credit, Beare confirmed to Playback Daily, and may in fact widen its scope to include writers.
"At this time, there are no plans to revisit the tax credit program. Our government fully supports the industry. In fact, our government is looking to expand the program to include the B.C. writers. We understand that the predictability and transparency of our tax credit system is paramount to B.C.'s competitiveness," said Beare.
Image: Shutterstock