Remembering Telefilm's Sheila de La Varende
The director of international promotion, who died this week, spent nearly 30 years championing the Canadian industry.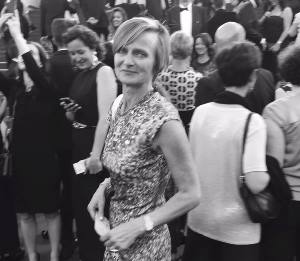 Sheila de La Varende, director of international promotion at Telefilm Canada, has died.
De La Varende started at Telefilm in 1995, and spent much of her nearly 30-year career with the funder. In a statement on her death, Telefilm executive director Carolle Brabant called de La Varende a "true visionary."
As director of Telefilm's European office in Paris,  she spearheaded Immersion Europe, an annual feature film coproduction financing forum. In 2002, she added the director of international promotion title to her remit.
In 2004, de La Varende briefly bid adieu to the funder, joining the Festival du nouveau cinema in Montreal as executive director, before moving to the NFB where she worked on digital strategy.
She rejoined Telefilm in 2009, once again as director of international promotion. In the role, she was responsible for developing and implementing plans to build audiences for Canadian projects.
"We have lost a most inspiring colleague. For close to 30 years, Sheila had been an influential figure in Canada's film and television industry. Her legacy and impact on both the industry as well as Telefilm are difficult to sum up. There was no better ambassador, and her strength of character, vision, and passion will not easily be replaced," said Brabant said in a release. "Her accomplishments are perhaps too many to count."
Image courtesy of Touchwood PR