Boat Rocker Rights sells 200 hours of kids content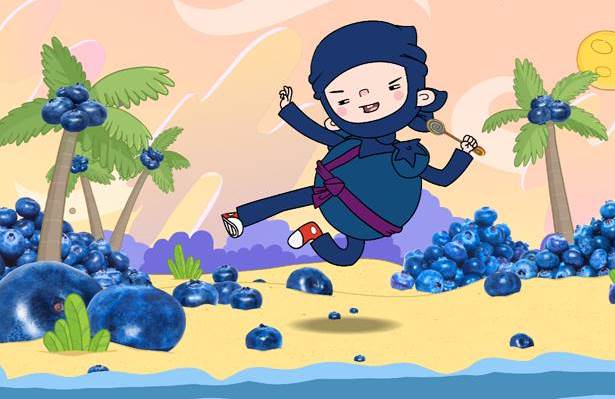 Ollie! The Boy Who Became What He Ate, the Radical Sheep and Mickey Rogers Media copro, heads to Universal Kids in the U.S.
Boat Rocker Rights has sold multiple kids and family titles, including CBC Kids original Ollie! The Boy Who Became What He Ate. 
Ollie! (52 x 11 minutes), a coproduction between Boat Rocker-owned Radical Sheep Productions and London, U.K.-based Mickey Rogers Media, was picked up by Universal Kids in the U.S. The series, which follows a picky eater who gains the superpower of the foods he eats, will begin airing on the NBCUniversal Cable Entertainment network on Nov. 20. The show has also been picked up by Discovery MENA, Discovery Asia and Huashi TV (China).
The Curse of Clara (1 x 30 minutes) from Toronto-based Smiley Guy Studios has been sold to Globosat in Brazil. The family holiday special follows a young girl vying for the lead role in The Nutcracker. Meanwhile SRC has picked up another holiday special, The Great Northern Candy Drop (1 x 30 minutes) from Ottawa-based Amberwood Entertainment, for French Canada. SRC also acquired DOT (52 x 11 minutes), produced by Toronto's Industrial Brothers in association with the Jim Henson Company.
Boat Rocker Rights also inked deals for The Next Step Live: The Movie (1 x 90 minutes). ABC Me in Australia has picked up the feature doc, which follows the cast of the hit teen dance series produced by Boat Rocker-owned Temple Street Productions. Meanwhile, VRAK picked up season five of Radical Sheep's The Next Step for French Canada. Temple Street's Lost & Found Music Studios (27 x 30 minutes) was also picked up. Finally, the tween dramedy is heading to NRK in Norway and Disney in Australia & New Zealand.
Yup Yups (50 x 2 minutes), produced by Radical Sheep and created by Industrial Brothers, was licensed to CBeebies (Middle East & Poland) and JY Animation (China). JY Animation has also picked up Radical Sheep's Stella & Sam (52 x 11 minutes), as did qubo (U.S.), M&V Co. Ltd (South Korea) and it was renewed by SVT (Sweden).
Other deals include sales for Pennsylvania-based Steve Rotfeld Productions' DIY SCI (26 x 30 minutes), which has been picked up by AB Groupe (France), DaVinci Learning (CEEMEA and Asia), HSCC (Israel) and True Visions (Thailand). National Geographic International has also licensed 30 episodes of Miami-based Cisneros Media's Super Genius (100 x 30 minutes) for the Middle East.