Manitoba film and TV industry posts best year in a decade
With its healthy tax credit and a maturing local industry, the province saw $139 million in production volume and 67 productions in 2016/17.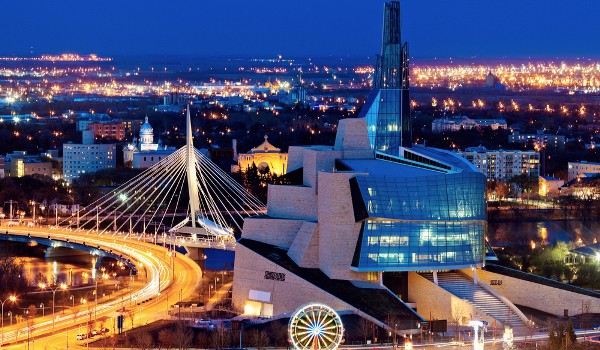 Manitoba's film and TV industry just had its best year in a decade, and 2017/18 is on track to be even better.
That's according to data released by the province's media production industry association On Screen Manitoba (OSM) at an event in Winnipeg on Nov. 14. Minister of Canadian Heritage Melanie Joly was in town to discuss her cultural policy strategy and tout the importance of the local creative industry.
In 2016/17, production volume in the province hit $139 million, up from $127 million the previous fiscal year.
All told, 67 productions filmed in the province, including Syfy's Channel Zero, Eagle Vision's Taken and the Keanu Reeves-starring thriller Siberia. The projects resulted in 1,900 full-time equivalent jobs, according to OSM, with just over half of the production volume from local projects and coproductions, and the remainder being foreign service productions.
Nicole Matiation, executive director of OSM, told Playback Daily that the province has $145 million in production spend confirmed for the current fiscal year (April 2017 to March 2018). That includes series like CBC's upcoming Burden of Truth (ICF Films/eOne/Eagle Vision) and Netflix original feature How it Ends (Sierra Affinity/Paul Schiff Productions/Inferno Pictures). She attributes the growth to a variety of factors, not the least being a stable, generous tax credit.
As other provinces scale back their credits, Manitoba has committed to maintaining its tax credit, which was extended until 2019. 
The credit is available as a 45% refundable labour-based tax credit, which can be stacked with a 10% frequent filmer bonus, a 5% Manitoba-producer bonus and a 5% rural and northern Manitoba bonus. Or, producers can instead access a 30% all-spend tax credit for province-based expenses.
Manitoba also offers equity and development funds for local filmmakers. Louise O'Brien-Moran, manager of film programs at Manitoba Film and Music, which manages the film incentives and programs, said the province supported 18 projects directed by local filmmakers last year, with MFM investing in almost all of them.
In addition to government support, she said the province is also benefiting from repeat business and a maturing local industry.
She gave the example of L.A.-based Gold Circle Films, which recently shot its third project in province, the feature Break My Heart 1000 Times (service produced by Inferno Pictures). Given the strength of its local crews, O'Brien-Moran says the industry is poised for sustained growth. Manitoba is also home to several established production companies, like Eagle Vision and Buffalo Gal, who have experience working on coproductions and service productions.
"This is the tipping point of a mature industry moving to the next level," she said.
The province is home to just one purpose-built sound stage, but in light of recent growth, Two Rivers Studio Manitoba is currently raising capital to build an additional studio, which will include three main stages.