Letterkenny bulks up cast as production gets underway
Jay Baruchel has joined in a supporting role, with six new episodes now shooting in Sudbury, ON.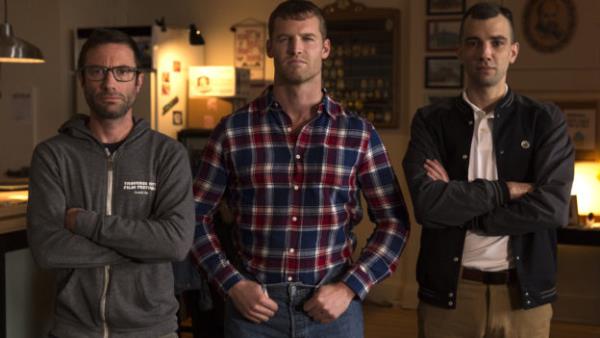 With cameras rolling in Sudbury, ON on six new episodes of Letterkenny, CraveTV has revealed that actor/producer/director Jay Baruchel is joining the cast in a supporting role. 

The Montreal-born actor will play Hard Right Jay, an "out-of-towner, who stirs things up in Letterkenny." He'll appear in all of the six new episodes, which are set to launch in 2018.
Produced by New Metric Media in partnership with DHX Media and Playfun Games and in association with Bell Media, the new episodes will be directed by Jacob Tierney. Filming is scheduled to wrap next month.
Baruchel is not the only out-of-towner heading to Letterkenny, with social media personality Evan Breen also joining the cast, as well as Alex Harrouch (Degrassi), Magalie Lépine Blondeau, Pierre Yves Cardina, Kelly McCormack (Killjoys) and Jess Salguiero (Saving Hope). As well, Sarah Gadon (Alias Grace) will reprise her role as Gae for one episode.
The news comes three weeks after Bell Media announced that it was commissioning 40 additional episodes of the half-hour comedy. The 40-ep commitment will take the Letterkenny to a total of at least 73. As part of the announcement, CraveTV and New Metric, alongside DHX Media, said they are partnering to shop both the series and the format into international markets. The property was introduced to buyers at MIPCOM.