iThentic partners with Funny or Die
The Toronto digital content studio has rebranded its distribution platform as iFestivus and launched a new comedy-focused channel on the U.S. platform.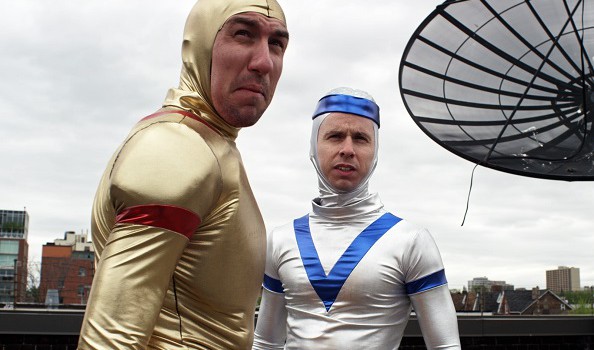 Toronto-based digital content studio iThentic has rebranded its distribution platform and announced a new partnership with U.S. production studio Funny or Die.
The newly renamed iFestivus platform (previously called iThentic) is home to comedy, drama, factual and horror/sci-fi web series, as well as short films. It currently reaches roughly two million viewers a year, iThentic founder Catherine Tait told Playback Daily. 
Tait said the company has rebranded the distribution platform as a way of distinguishing it from iThentic, the production studio.
To coincide with the rebrand, Funny or Die has launched an iFestivus comedy channel on its platform, dedicated primarily to male-skewing comedies. Tait said Funny or Die approached iThentic as the U.S. comedy platform is looking to expand to third-party channels as a way of growing its audience base. The Funny or Die channel will showcase iThentic comedy content, including originals and third-party produced content.
Headlining the Funny or Die iFestivus channel launch is the first season of iThentic's 2015 CSA-winning digital series Space Riders: Division of Earth. The sci-fi comedy (pictured) is created, written by and starring Mark Little (Mr. D) and Dan Beirne (Fargo). It is directed by Jordan Canning (Baronnes von Sketch Show). The series is produced in association with Bell Media and with the participation of the IPF, OMDC and CMF.
A second season (10 x 7 minutes) of the comedy series will first launch with Bell Media and then head to Funny or Die, with a premiere date set for Dec. 12.
Also launching on the Funny or Die iFestivus channel is a new iThentic-produced original, Learning Nature with Chris, hosted by comedian Chris Locke (Laugh Sabbath).

The goal of the partnership, Tait said, is for iThentic to deliver original comedy series on a regular basis. "We also have a high-degree of interest in third-party content from other producers who may have created comedy web series," she says.