Kew stays on track with Q3 financials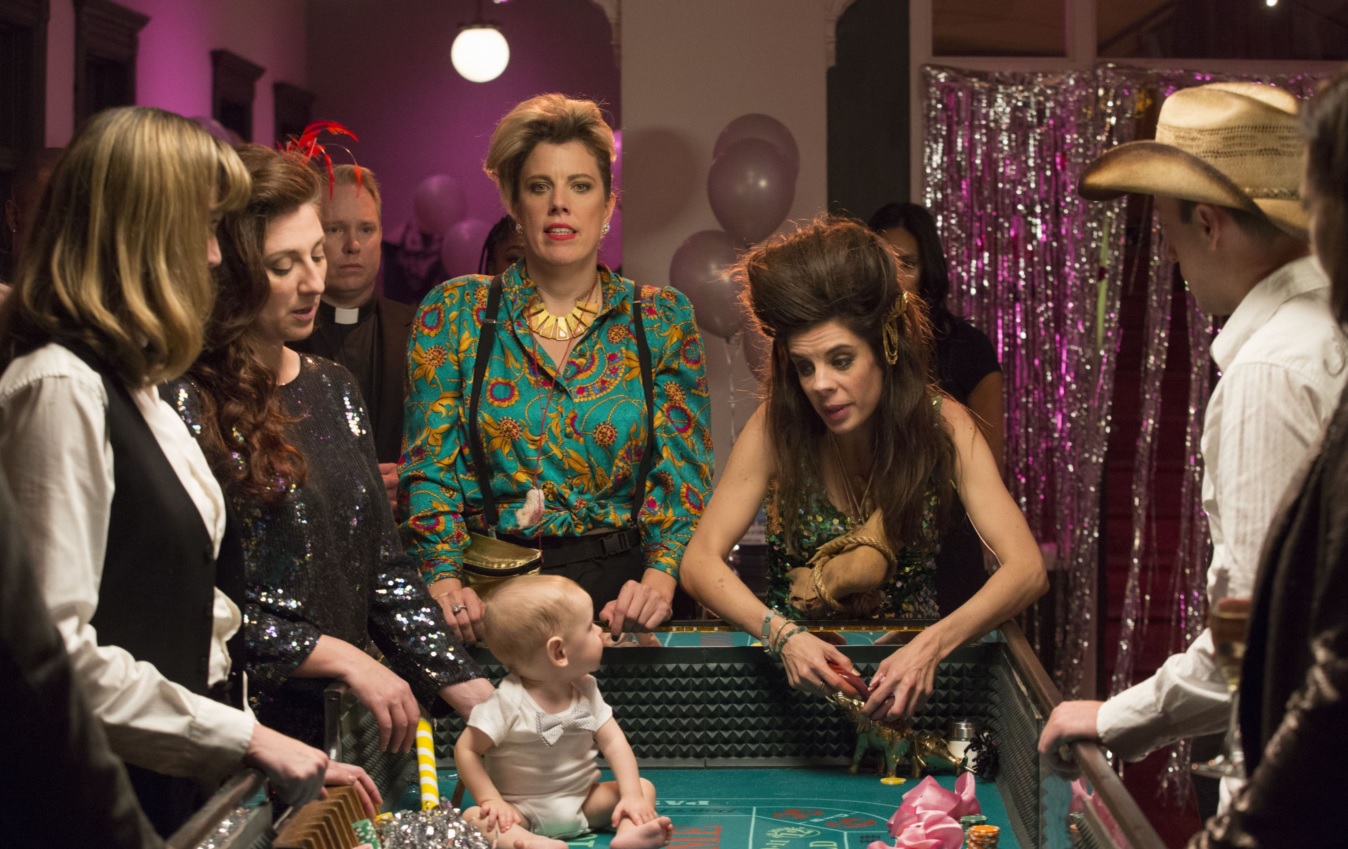 The media conglomerate credits Baroness von Sketch and Hockey Wives, among other series, with helping it reach quarterly revenues of $43.3 million.
Kew Media remains on course to meet its financial targets for 2017, according to CEO Steven Silver, as the Toronto-based media conglomerate announced its third quarter financial results.
Kew reported revenues of $43.3 million in its Q3 report, released Thursday, with $29.5 million of that coming from production and $13.8 million from distribution. TV series Baroness von Sketch Show (Frantic Films, pictured), Canada: The Story of Us and Hockey Wives (both produced Bristow Global Media), all produced by Canadian prodcos under Kew's umbrella were highlighted in the report as being production revenue drivers. On the distribution side, Kew noted that Slasher (Shaftesbury), 19-2 (Sphère Média Plus, Echo Media) and Heartland (Seven24) had each bolstered revenues derived from sales, and that a positive international response to new series Frankie Drake (Shaftesbury) made it hopeful of imminent sales.

The company's gross profits for the quarter were $11.7 million, with $7.4 million coming from production and $4.3 million from distribution.
While production has driven the lion's share of the companies revenues thus far, Kew has made its biggest moves on the distribution front in recent months. During a conference call for its Q3 results, Silver said that, following its recent acquisition of U.K. unscripted distributor TCB Media, the Toronto media conglomerate now considers itself as the seventh largest distribution group outside of the studios and mini-majors.
The TCB acquisition, announced last month at MIPCOM, brought the U.K.-based company under the same umbrella as the scripted-focused distribution company Kew Distribution (formerly known as Content Media Corporation).

"[The acquisition of TCB] aligns our distribution capacity more closely with the content generation of many of our production companies," he said of the potential for TCB to distribute content created by the company's previously acquired Canadian prodcos, which include Toronto prodcos Bristow Global, Our House Media and Frantic Films.
As well, the company in September rebranded London- and L.A.-based film and TV distribution company Content Media Corporation as Kew Distribution. In a press release announcing its Q3 financials, Kew said it has reorganized Kew Distribution's operations by combining its film and television acquisition, marketing, sales and operations teams into one. The reorg, which is completely independent of TCB Media, is expected to be approximately $3.5 million, due mainly to employee termination costs. Kew did not specify how many positions have been eliminated at the London and L.A. firm as a result of the restructure, though said it will result in annual cost savings between $2.5 million and $3 million. The media co also said the reorganization will also see John Schmidt, the former CEO of Content Media, step down from his role but retain his position on Kew's board of directors.
Going forward, Silver said the Kew Media Group is continuing to assess further acquisition opportunities, in particular in the talent management and scripted production space. Of the latter, Silver said Kew is taking a slightly more cautious approach as the money involved with scripted companies is typically higher than unscripted.