Quebec to 'act alone' in pursuing streamer tax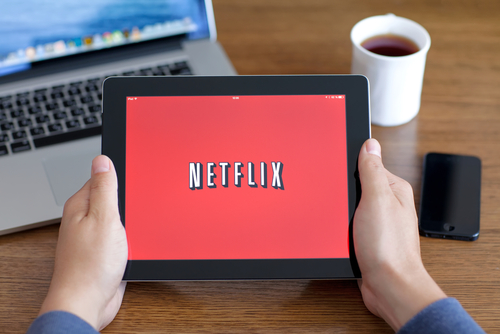 Provincial finance minister Carlos Leitao says Quebec is prepared to impose a sales tax on SVODs in 2018, though he hopes for a coordinated effort with the feds.
If the Quebec government cannot reach a solution with the federal government on taxation of online streaming services, the province will move ahead with plans on its own, according to Quebec finance minister Carlos Leitao.
In a letter to federal finance minister Bill Morneau, Leitao said "The status quo is no longer possible. If we can not come to an agreement, Quebec will have no choice but to act alone." The province's sales taxes must adapt to the realities of the 21st century, continued Leitao, saying that taxing such companies is crucial to the legitimacy and fairness of Quebec's tax systems.
Following the late-September announcement of Creative Canada, in which the government unveiled a $500 million, five-year pact with Netflix to invest in the Canadian cultural sector, Quebec's political parties passed a motion to begin taxing the sale of online services at the provincial level. At the National Assembly of Quebec meeting, which took place Oct. 3, members of the legislature voted unanimously for a motion to require digital content providers be legally required to pay provincial sales tax.
In his letter Leitao said he hopes Quebec's provincial government can work with the federal government "coordinated approach" that could be unveiled at the presentation of the pair's respective budgets for the 2018-2019 fiscal year. 

In response to the letter, Morneau's press secretary Chloe Luciani-Girouard said the situation remains the same at the federal level. "We have been clear, our government has no plans to introduce a new tax on middle class Canadians. Should the province [Quebec] determine they want to move forward on imposing a sales tax on Netflix, they can proceed," read an email reply from Luciani-Girouard to Playback Daily.
In a CRTC report released this week, the commission estimated Netflix's 2016 revenues in Canada to be around $766 million, accounting for 70.8% of all revenues for SVOD players. That's a huge jump from when the platform launched in Canada in 2012, when Netflix's revenues stood $156 million, according to the report.
In the wake of the release of Melanie Joly's cultural paper, the chorus of voices demanding the taxation of streaming services has been building. Most recently, TVA launched an ad campaign criticizing what it calls "preferential treatment" of U.S. digital companies over local, Quebec-based ones. The campaign, titled "For our culture, our television must remain strong," sees Quebec personalities including Gino Chouinard, Marie-Claude Barrette, Pierre Bruneau, Jean-Philippe Dion and Sophie Thibault giving facts and figures about TVA's economic impact on the local TV industry.
Image: Shutterstock