In brief: Where has Mohawk Girls been spending its money?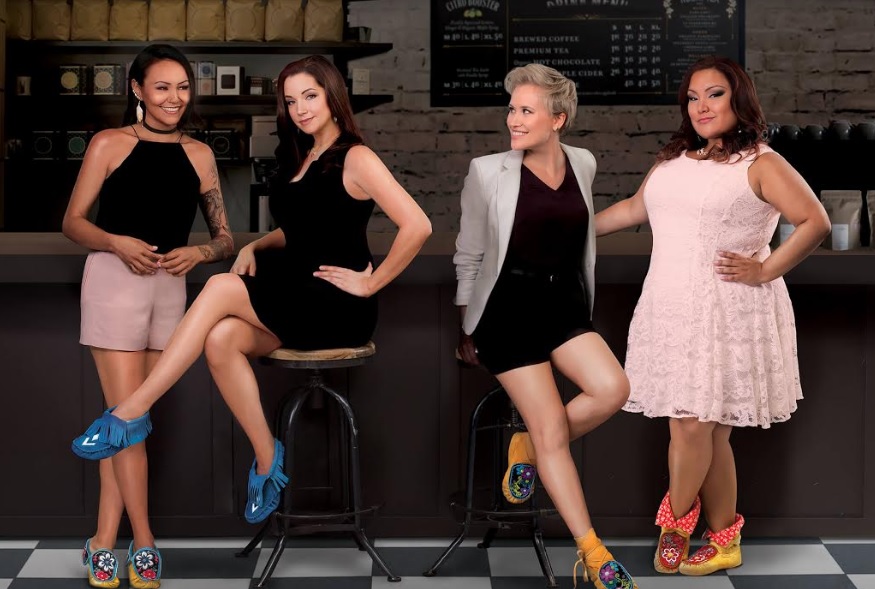 Plus: Netflix taps Drake to executive produce new episodes of drama series Top Boy and WIFT-T names the 2017 CBC Business of Broadcasting Mentorship recipient.
CMPA report shows where Mohawk Girls has been spending its money?
With less than a week until the launch of the final season of Mohawk Girls (pictured), the CMPA has released an economic impact report assessing the contribution of the APTN original series during its five-season run. During its 33-episode run, the study said that Rezolution Pictures-produced show, which is filmed on location at the Kahnawake Mohawk Territory and around the Greater Montreal area, contributed $29.8 million in GDP and generated $43.1 million in total economic output for the region, creating 430 full-time jobs and employing around 750 background performers. In season three alone, Mohawk Girls accounted for approximately $4.3 million in production-related spending. Of that, $2.6 million went toward wages, salaries, and per diems for individuals involved in production and post-production in Quebec, while the remaining $1.7 million was spent on production-related goods and services. Season five of Mohawk Girls debuts on APTN on Nov. 14. The study was carried out by MNP LLP for the CMPA in collaboration with the Quebec English-Language Production Council (QEPC).
Netflix taps Drake to exec produce remake of U.K. drama Top Boy
Netflix is reviving the British drama series Top Boy, with a little help from a big fan. The relaunched series, which previously aired on U.K. broadcaster Channel 4, will be executive produced by singer Drake and his business partner Adel Nur. Created by Ronan Bennett, the original show aired for two seasons between 2011 and 2013 and tells the story of two drug dealers at a public housing estate in East London. Netflix has ordered a 10-episode third season, which it plans to launch in 2019. The show stars Ashley Walters and Kane Robinson and is produced by U.S.-based Cowboy Films, U.K.-based Easter Partisan Films and LeBron James' prodco SpringHill Entertainment. 

Madison Falle named to WIFT-T broadcast mentorship
Women in Film & Television – Toronto (WIFT-T) has named Madison Falle as the recipient of the 2017 CBC Business of Broadcasting Mentorship. Falle, who is a development coordinator at Toronto's Gearshift Films, will participate in the five-day mentorship aimed at providing a broadcaster perspective on production, branding, acquisitions, strategy, research and scheduling. Through a series number of one-on-one sessions, the program also gives a behind-the-scenes look at how the CBC operates and what motivates its decisions behind its programming.