CBC Kids greenlights more Gumboot Kids fare
Imagine Create Media's Scout & The Gumboot Kids is getting a third season, plus a crafting-themed digital spinoff and a music-based interstitial series.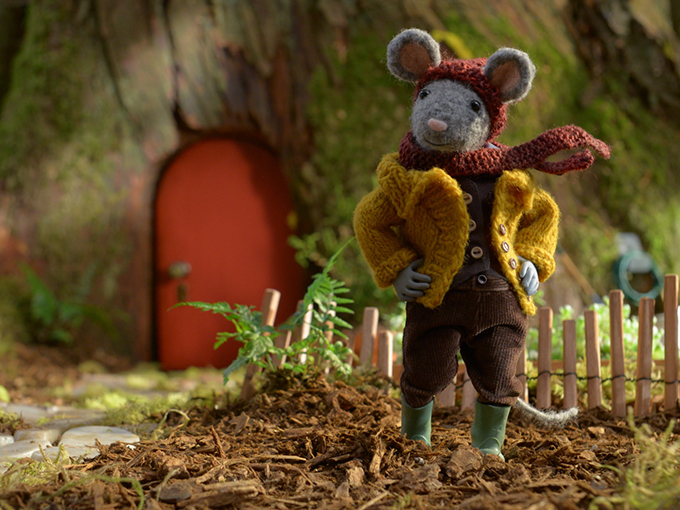 CBC Kids has ordered a third season of the hit stop-motion, live-action series Scout & The Gumboot Kids from Vancouver-based prodco Imagine Create Media, as well as two new spinoff series.
Backed by both The David Suzuki Foundation and the UCLA Global Media Centre for Social Impact, Scout & The Gumboot Kids follows a curious stop-motion animated mouse and a group of real kids who embark on outdoor adventures to solve nature's mysteries.
The show's co-creators and showrunners are the husband-and-wife team of Eric Hogan and Tara Hungerford. Imagine Create's Tracey Mack serves as head of production on the five-minute episodic series.
Two spinoffs from the producing team of Hogan and Hungerford—Daisy & The Gumboot Kids and Jessie & The Gumboot Kids—have also been greenlit by CBC Kids. The former is a digital series starring Scout's best mouse friend and crafting expert, Daisy, who is voiced by Ashleigh Ball (My Little Pony, Beat Bugs). The 20 x three-minute series is currently in production and will premiere for the web and TV in spring 2018. An online, iOS and Android game called DIY Daisy will also be released with the show.
Jessie & The Gumboot Kids, meanwhile, is a series of 40 music interstitials featuring performances by Canadian Country Music Association (CCMA) award-winning singer-songwriter Jessie Farrell alongside Scout, Daisy and the Gumboot Kids. CBC Kids will air the spinoff in January 2018.
The commissions follow a recent pick up of Scout & The Gumboot Kids by Kidstream in the U.S. in deal secured by Toronto-based distributor Sinking Ship Entertainment. Scout has also been snapped up by ABC (Australia), JEI TV (South Korea), Blink (Philippians) and US digital streaming platform Curious World.
From Kidscreen