WIDC reveals eight Story & Leadership participants
Sonia Bonspille Boileau and Leah Cameron are among the directors heading to the Whistler Film Fest to develop their projects.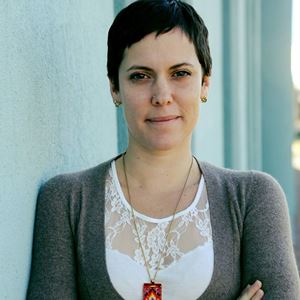 Sonia Bonspille Boileau, Shannon Walsh and Leah Cameron are among the eight directors selected for WIDC's script development and directing mentorship program, Story & Leadership.
The participants will all bring a feature or web series to the program, part of which takes place during the Whistler Film Festival, where they'll work with industry mentors to develop their projects.
Bonspille Boileau (pictured) will develop her second feature film, Rustic Oracle. The other directors developing their sophomore efforts are Jessica Bradford with Finn McKain and the Lost Toad, and Elizabeth Lazebnik with Hannah.

Working on their debut fictional features are Walsh, with Unidentified Minor, TV director Sandi Gisbert with All Pranks, No Fun, and short filmmaker Sophie Jarvis with Invasion. 
Katia Café Fébrissy and Cameron have been selected to develop their respective web series, Grounded and The Communist's Daughter. 
Mentors for this year's program include directors Gail Harvey (Never Saw it Coming) and Siobhan Devine (The Birdwatcher), along with writer and Simon Fraser University professor Dr. Carolyn Mamchur, story consultant Linda Coffey (These Arms of Mine), and actor and filmmaker Lori Triolo (Cold Squad). Principa Productions Lael McCall, Telefilm's Lauren Davis and Harold Greenberg Fund's Alan Bacchus will all participate in the program as industry guests.
Story & Leadership program alum include Jackie English, whose Becoming Burlesque will bow at Whistler, as well as Jordan Canning and Renuka Jayapalan, whose Ordinary Days (codirected with Kris Booth) will also screen at the fest.