Quebecor Content, TVA elevate execs following Tremblay's exit
New company topper France Lauziere has finalized her teams, including a promotion for Martin Picard, who moves to VP of the TVA Group.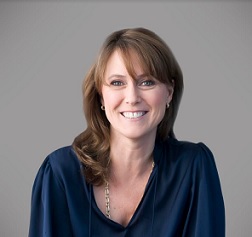 Following last month's announcement that Julie Tremblay was retiring from her role as president and CEO of both Quebecor Content and TVA Group, the subsidiaries of Quebecor Media have announced a number of moves within their executive ranks.
On the Quebecor Content side, Yann Paquet, who previously served as VP of acquisitions and international development, has been promoted to VP of content, where he will work alongside VP of brands and content Ginette Viens, who maintains the same title. In the expanded role, Paquet will oversee the company's brands and content, as well continuing to head up its acquisition and international development efforts.
In addition, Christine Maestracci has been named senior director of acquisitions. In the role, she will head up series and format acquisitions across all platforms, as well heading up the team responsible for strategic partnerships with studios and distributors. Ariane Lahière has also been upped to director of administration and financing at Quebecor Content.
The promotions were announced Tuesday by France Lauzière (pictured), the new president and CEO, TVA Group, and chief of content, Quebecor Content. Lauzière was promoted to the roles last month when it was announced Tremblay was to retire. Tremblay became CEO of Quebecor Media and TVA Group when the two groups joined in 2014.
On the TVA Group side, Martin Picard has been appointed to the newly created position of VP. He will be responsible for the management of the TVA Group's programming, communications and marketing operations, as well as heading up the company's feature film division, TVA Films. Last month, when news of Tremblay's departure was announced, Picard was temporarily upped to the role of SVP and COO of TVA Group.
In other TVA news, the network has launched a TV ad campaign criticizing what it calls "preferential treatment" of U.S. digital companies over local, Quebec-based ones. The ads, produced in-house by TVA, see Quebec personalities including Gino Chouinard, Marie-Claude Barrette, Pierre Bruneau, Jean-Philippe Dion and Sophie Thibault giving facts and figures about TVA's economic impact on the local TV industry. The network says that it carries more than 75 original French-language productions each year and employs 1,500 employees across the province that are involved with TV broadcast
The campaign is a response to the release of Minister Melanie Joly's cultural paper, Creative Canada, in which the government unveiled a $500 million, five-year deal with Netflix to invest in the Canadian cultural sector, but stopped short of taxing the digital streamer on its Canadian revenues.
In early October, Quebec's political parties passed a motion to begin taxing online services such as Netflix and Amazon at the provincial level. At the time, Quebec finance minister Carlos Leitao said Netflix qualified as a taxable service in the province but that Quebec would require the cooperation of both the federal government and Netflix if it were to make the tax a reality.