CMF unveils its Cancon YouTube channel
Encore+ is home to more than 300 classic Canadian films and TV Shows, including Degrassi High and Due South.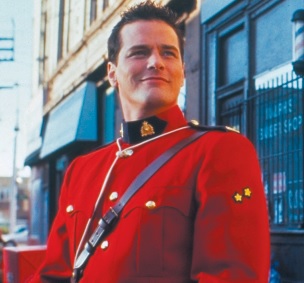 The Canada Media Fund has unveiled its Cancon-focused YouTube channel, which was first announced in January. 

Named Encore+, the YouTube channel provides free access to more than 300 classic Canadian films and TV shows. Among the titles on the channel are Due South (pictured), Little Mosque on the Prairie, Degrassi High, Mr. Dressup, New Waterford Girl and The Corporation.
According to a release announcing the official launch of the service, dozens of titles will be added to the channel every week. All digitizing, encoding and remastering of the content was provided by Deluxe Toronto. The channel is managed by BroadbandTV (BBTV).
When the service was announced in January, CMF president and CEO Valerie Creighton told Playback Daily that it was selecting works from the period between 1995 and 2005, as the CMF didn't want to focus on titles that still have commercial distribution.
Encore+ was unveiled at an event at Google Canada's offices in Toronto on Nov. 7. The channel is spearheaded by the CMF, with support from Google Canada, Bell Media, BBTV and Deluxe Toronto. Telefilm Canada is a partner in the channel, providing financial and promotional support.