Nguyen's Hummingbird Project rolls in Quebec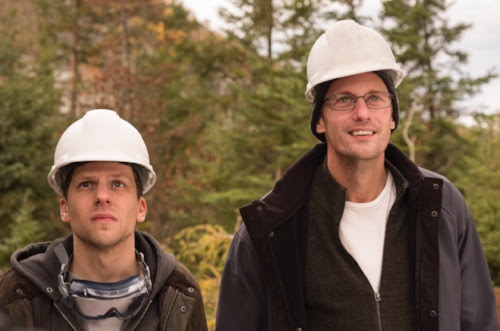 The Oscar-nominated director teams up with Item 7 once again on his latest drama.
Oscar-nominated director Kim Nguyen has set to work on his latest feature, The Hummingbird Project, a Belgium/Canada copro starring some Hollywood heavyweights.
Produced by Montreal's Item 7 and Belgium's Belga Productions, the film stars Jesse Eisenberg (The Social Network), Alexander Skarsgard (Big Little Lies), Michael Mando (Better Call Saul) and Salma Hayek (Beatriz at Dinner). Cameras will roll in Quebec until mid-December.
Item 7′s Pierre Even produces, with Brian Kavanaugh-Jones and Fred Berger of L.A.-based Automatik on as exec producers. Elevation Pictures will distribute in Canada, with CAA handling U.S. sales and HanWay Films handling international distribution.
The Hummingbird Project follows two high-frequency traders from New York who go up against their old boss in an attempt to make millions in a fibre-optic cable deal. The film recently received funding from Eurimages, one of three Canadian projects selected.
The movie reunites Nguyen with many longtime collaborators, including Even, who produced Eye on Juliet and Nguyen's Oscar-nominated War Witch, as well as cinematographer Nicolas Bolduc (Two Lovers and a Bear, War Witch) and production designer Emmanuel Frechette (Eye on Juliet, Two Lovers and a Bear).