Deals: Indiecan, Timshel, Portfolio
Industry Works Pictures has acquired the international rights to the Timshel Pictures-produced sitcom Dean McDermott: Working Actor, plus more deals.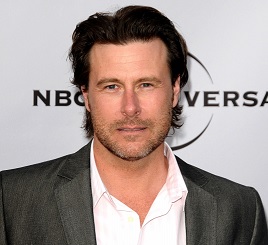 Timshel Pictures
Vancouver-based Industry Works Pictures has acquired the international rights to Dean McDermott: Working Actor, a sitcom property produced by Toronto's Timshel Pictures and Rampage New Media. Production is currently underway in L.A. on a pilot episode of the project, with Industry Works shopping the world rights to buyers at the American Film Market. Working Actor stars reality TV star Dean McDermott (pictured) playing a distorted version of himself as he returns to Canada to rebrand and relaunch himself as a legitimate actor in the hope of shedding his reality show stigma. The project also stars Pat McKenna as Dean's Canadian agent. The showrunner attached to the series is Sacha Pavlovic, with Timshel president Justin Kelly directing.
Indiecan Entertainment
Avi Federgreen's Indiecan Entertainment has partnered with L.A.-based 79 & Broadway Entertainment to acquire all rights to the feature-length unscripted project Clapboard Jungle: Surviving The Independent Film from filmmaker Justin McConnell. The film industry-centred project, which features more than 100 interviews with veterans such as Guillermo Del Toro, John McNaughton, Barbara Crampton, Mick Garris and George A. Romero, will be released theatrically in mid-2018 following a festival run. Both production and post-production on the project will be ongoing until early next year. The deal was negotiated by Andrew van den Houten of 79 & Broadway Entertainment, Federgreen of Indiecan and Justin McConnell of Unstable Ground.
Portfolio
Portfolio Entertainment has acquired the global rights (excluding Canada) to both seasons of the CBC Kids-commissioned series Addison, produced by L.A.-based Six Eleven Media. Season one (20 x 11 minutes) of the series bowed this fall, while the second season (30 x 11 minutes) is set to go into production early next year. The STEM-focused series, aimed at four-to-six year olds, follows a female inventor who loves to solve mysteries. The show is executive produced by Six Eleven's Charles Bishop and produced by Katrina Walsh.
Playster
Montreal-based streaming service Playster has expanded its partnership with BBC Worldwide, acquiring a number of documentaries and unscripted series, including the Temple Street-produced series Being Erica. In addition, Playster picked up the unscripted series Special Forces: Ultimate Hell Week (U.K.), the U.S. version of The Office and the documentaries Lennon Naked (U.K.) and Play It Loud: The Story of the Marshall Amp (U.K.).