CTV sets Indian Detective premiere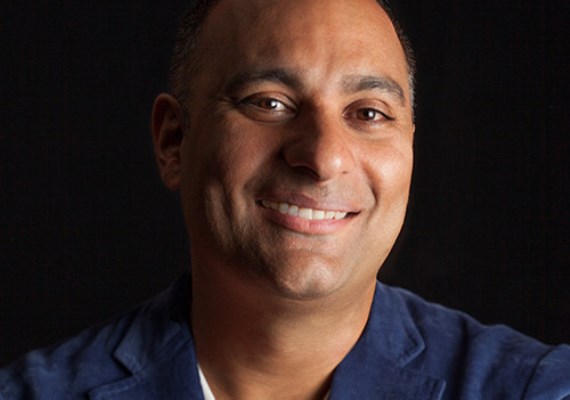 Can a prime Thursday night spot, and some help from Sheldon and the gang, spell big ratings for the four-part event series?
CTV has moved its four-part original The Indian Detective to Thursday night, pairing the Russell Peters comedy with a consistent ratings winner.  
The Bell Media channel announced Nov. 2 that the series will premiere Thursday Nov. 23 at 9 p.m., following ratings juggernaut The Big Bang Theory at 8 p.m. and its spinoff Young Sheldon at 8:30 p.m. That's an update from its June upfront this year when Bell Media announced the series would air Sundays at 8 p.m. 

"The opportunity to give an original CTV series a massive lead in, in this case out of television's biggest hour (with The Big Bang Theory and Young Sheldon), is impossible to ignore and we felt the timeslot upgrade is simply a can't-miss opportunity," Mike Cosentino, president of content and programming at Bell Media told Playback Daily. 

The hour-long comedy is a coproduction between London, U.K.-based Big Light Productions, Toronto's Blue Ice Pictures, the Industrial Development Corporation of South Africa, L.A.-based Wonder Films and Bell Media. It was created by and written for Russell Peters by Big Light's Frank Spotnitz (The Man in the High Castle) and Smita Bhide (Hunted).
Indian Detective follows Toronto cop Doug D'Mello (Peters) as he becomes swept up in a murder case while visiting his dad in Mumbai. The cast also stars international icon (and Canada's own) William Shatner, Bollywood veteran Anupam Kher (The Big Sick), Christina Cole (Suits), Mishqah Parthiephal (Snake Park), and Hamza Haq (Bon Cop Bad Cop 2). Filming took place in Cape Town, Mumbai and Toronto last spring.
The series is directed by Sandy Johnson (Jonathan Creek) and produced by Trevor Hopkins (Fortitude). It is executive produced by Big Light's Spotnitz, Blue Ice Pictures' Lance Samuels and Daniel Iron (The Book of Negroes), Wonder Films' Mar Burton (Tallulah), Russell Peters, CPI PIctures' Clayton Peters and Paul Canterna. Co-exec producer on the project is Sharon Remmer (The Man in the High Castle).