Bell Media revenue stable in Q3, but TV still a challenge
The company continues to battle the slow siege of audience declines but saw bright spots in CraveTV, IPTV subscriber levels and breakout hits such as Star Trek: Discovery.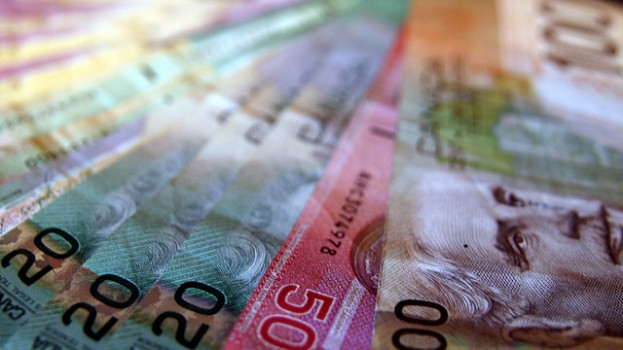 Bell Media has exited Q3 in good shape, keeping operating revenues slightly above flat in the midst of a challenging media environment and while also increasing its foothold in Quebec.
The media arm of BCE posted a 1% year-over-year revenue increase for Q3, an increase it attributed to growth in its Astral outdoor advertising business and ad revenue recaptured after the shift in advertiser traffic to CBC in 2016 for the Summer Olympic Games. Overall, Bell Media $723 million in revenue, with higher advertising and subscription revenue compared to the same period in 2016.
The company confirmed that conventional and specialty TV revenues continued to face overarching market softness and a "steady decline" in audience levels. But while the challenges faced by traditional broadcasters are almost universal at this point, Bell Media saw some bright spots. It found hits in Game of Thrones for HBO Canada, The Handmaid's Tale for Bravo and Star Trek Discovery on Space (the latter two of which are shot in Toronto). And overall viewership for NFL games on TSN and CTV was up 10% for the quarter, with average audiences up 53% on Sunday games, 18% on Mondays and 12% on Thursdays.
Those bright spots go up against the hard realities of programming traditional TV today, and BCE noted in its report that the higher revenues in the media sector were offset equally (1.3% increase) in operating costs from a mix of higher programming and content cost (much of which was directed to ramping up content for CraveTV and other pay TV services), deal renewals for specialty programming and increased costs in the Astral division.
But again, Bell Media noted that both CraveTV and its various GO products (CTV Go, TSN Go) increased their revenue and BCE's Bell TV gained 36,399 new IPTV subscribers, up slightly from the 36,253 added last year. New subscribers included those from the company's new app-based live TV streaming service Alt TV, although Bell did not specify how many new customers were added the service. Its overall fibre subscription footprint grew to 3.6 million in the quarter, up from 2.8 million in Q3 2016.
The company also bolstered its reach in Quebec with its recently announced acquisition of Series + and Historia from Corus; the company noted in its Q3 report that it has maintained its market share in the province, reaching 70% of all French-language viewers in an average week in the quarter.
Bell Media's quarterly report comes on the same day the BBC rang the alarm on the threat of Netflix and declining ad revenues to British programming. Media reports today have BBC head Tony Hall estimating the one-two punch of SVODs and ad revenues will cost the BBC $840 million (CAD) annually in revenues it would traditionally put towards British-made shows.
With files from Media in Canada