A71, Vortex launch joint venture
The new entity, V71, will focus on expanding the global selling opportunities for projects acquired and created by the companies.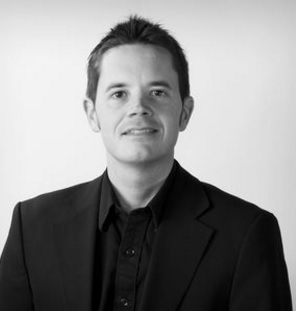 Toronto companies A71 and Vortex Words + Pictures have partnered to launch a new distribution- and sales-focused joint venture, V71.
The new entity aims to leverage the companies' various areas of expertise by combining Vortex's production and sales capabilities with A71′s distribution, production and marketing divisions.
The partnership will also see A71 relocate its Toronto team to Film Port Studios, where Vortex is already based. Outside of V71, both companies will continue to operate independently of one another.
Headed by A71 co-presidents David Miller (pictured) and Chad Maker, Vortex president Bill Marks and A71 VP Kirk Comrie, V71 will also feature other high-profile names within the distribution sphere, with Vortex's Susan Curran and Owen Kelly also joining the team. Curran, who serves as Vortex's VP of corporate development, will take the role of VP of development and marketing within V71, while Kelly, who is head of sales at Vortex, will serve in the same capacity at V71. Curran is the former executive director of marketing and acquisitions at Anchor Bay Canada, while Kelly is a former international sales and acquisition executive for Breakthrough Entertainment's feature film division. All personnel for both Vortex and A71 will retain their current roles for their respective companies.
Miller told Playback Daily the strategy behind the partnership is to use the pooled resources of both organizations to increase the new entity's ability to sell properties internationally. Whereas in the past, A71 had usually focused on acquiring Canadian rights to feature films, V71 will look to acquire more world rights that can then be sold at international markets. "We're working so hard to promote [the properties] in our own country, why not work just as hard to promote it internationally?" said Miller.
He added that on the distribution front, there might be some properties that A71 and Vortex choose not to partner on, though these will likely be in the minority. "I think A71 and Vortex have the same mentality on the films that we take on, so ideally we would like to make most projects V71 projects."
Miller and Marks are launching the partnership at the American Film Market, where the new company is shopping the romantic comedy Love Sick, written and directed by Tyson Caron, and the upcoming Lowell Dean-directed Wolfcop sequel Another Wolfcop. In August A71 and Vortex announced they were partnering to distribute the second Wolfcop film, with A71 and Cineplex handling the theatrical release in Canada and Vortex taking international rights. In addition, V71 is also pre-selling the feature film Acquainted, which is the first project produced through Gianniotti's Toronto-based Fired Up Studios.
Miller said that currently A71 and Vortex are not coproducing any projects through the partnership, but that the plan is to coproduce something if the right project comes along.
Updated at 11:27 a.m., Nov. 3