DDI acquires worldwide rights to Extracurricular
The Toronto and L.A.-based sales company will shop the in-production horror feature at the American Film Market, which gets underway tomorrow.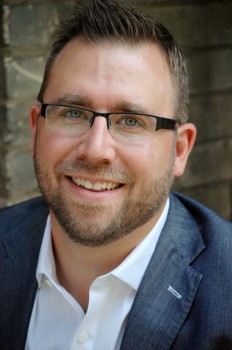 Toronto- and L.A.-based sales company Double Dutch International (DDI) has acquired the global rights to horror thriller Extracurricular.
Filming is underway in Sudbury, ON on the feature-length project, produced by Sean Thomas of Toronto-based September 17 Productions and Jason Jallet of Sudbury-based Nortario Films, with investment from Paris, France-based Black Sparrow.
DDI acquired the sales rights to the Canadian feature ahead of the American Film Market (AFM), which runs from Nov. 1 to 8 in Santa Monica, L.A.
Directed by Ray Xue, Extracurricular tells the story of four high school friends who murder strangers as part of a secret pastime. However, on Halloween, a murderous plan goes awry and their bond is pushed to the limit. Penned by Padgett Arango and Matthew Abrams, the film stars Luke Goss (Hellboy II), Keenan Tracey (Polaroid), Spencer Macpherson (Reign), Brittany Raymond (The Next Step) and Brittany Teo (Raising Expectations).
Executive producers on the project are DDI's president and CEO, Jason Moring (pictured), SVP of sales and acquisitions Mark Padilla and director of development and film finance Stanley Preschutti and Black Sparrow co-founder Jean-Alexandre Luciani. Black Sparrow's Julien Favre serves as supervising producer.
In January, DDI acquired the worldwide rights to Bruce McDonald's Weirdos ahead of the European Film Market in Berlin. The company has also previously handled world sales on Canadian feature films including I Put a Hit on You, directed by Dane Clark and Linsey Stewart, and The Scarehouse, directed by Gavin Michael Booth.
Image: Shutterstock