UBCP/ACTRA to host town hall on sexual assault
Women's Committee chair Christine Willes on how the Harvey Weinstein scandal has broken the code of silence and what the industry can do now.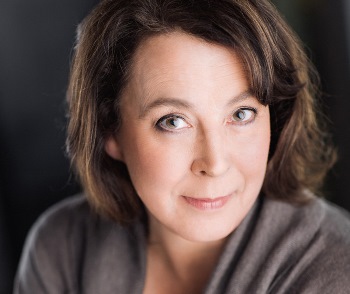 In the wake of the Harvey Weinstein scandal, the Union of British Columbia Performers/ACTRA is hosting a town hall event on Oct. 30 to address sexual assault and harassment in the industry and offer women in the industry an opportunity to discuss their own experiences and feelings on the matter.
"This scandal, the size of it and that it's at the top executive level of our industry, has really taken the code of silence and tossed it right out of the window. Women are talking," Christine Willes (pictured), chair of the UBCP/ACTRA Women's Committee, told Playback Daily. "There's so much pain and anger and there's no place for women to collectively come together so that we can really understand on a visceral level that we are not alone with this experience."
The meeting is only open to women members (and those who identify as female) of the union, as well as other industry unions, including IATSE, DGC, WGC and Teamsters.
Willes says action is being taken by unions and guilds across the country to address sexual harassment and assault in the industry, but that an immediate response was necessary. "Those actions take time and it seemed to me the first priority was to create this safe space to give women a public place where they can just simply talk."
She adds that UBCP/ACTRA is having discussions around how to reduce the barriers to reporting sexual harassment and assault, as well as improve support structures for those who do come forward.
"A lot of the barriers are that there's no trust that the systems that are in place are going to be effective," she says. UBCP/ACTRA has organized a meeting with the provincial government to discuss how to improve legislative protection for women who are sexually assaulted and harassed on the job.
She adds that healthcare for survivors is often limited and that those who've experienced sexual assault or harassment often require more time and resources than insurance companies offer. "It's a complicated issue that we're looking at," she says.
She also noted that the organization is looking to improve its collective agreements, such as potentially making it a violation of the terms of the agreement if an actor was asked to take a private casting meeting at a hotel or home.
"Getting that kind of language in would be extremely helpful," she says, adding that the union is entering collective bargaining talks within the month.
As for the wider industry response, Willes says the Weinstein allegations have galvanized the Canadian industry as a whole and brought sexual assault to the forefront.
"In my experience, sexual harassment and assault was not on the front burner. We were focusing more on what can we do to improve the job statistics," she says, adding, however, that the issues are intertwined. Because there are fewer women than men working across the industry, it's easier for abuses of power to take place, she says.
Canadian Unions for Equality on Screen (CUES), which includes representatives from ACTRA, DGC, IATSE, NABET 700, WGC and other organizations will also meet on November 23 to discuss what can be done nationally across the guilds to address these issues.
"You have to be willfully blinding yourself in this industry to not see the way power is abused. So that has to change," says Willes. "Women and men have to work together to change the behaviour and to change the climate that makes it so easy for predators and perpetrators to work."