APTN preps docu-drama 1491
The eight-part one-hour series, produced by Animiki See Digital and Aarrow Productions, will also air in Germany and Australia.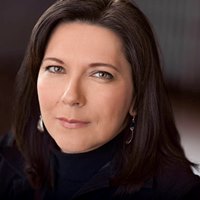 The Aboriginal Peoples Television Network has set the broadcast premiere for its eight-part miniseries 1491: The Untold Story of the Americas Before Columbus. 
The hour-long series will debut Nov. 8 at 7 p.m. on APTN. It has also been picked up by ZDFE in Germany and SBS in Australia. South Africa-based Earth Touch handles international distribution. 

Based on Charles C. Mann's book 1491: New Revelations of the Americas Before Columbus, the series is produced by Winnipeg's Animiki See Digital Production and Victoria's Aarrow Productions. It focuses on the origins and history of ancient civilizations and details groundbreaking achievements in agriculture, governance, trade and other areas.
APTN optioned Mann's book in 2010 and funded the script development.
The series is directed by Barbara Hager (pictured, Cree/Métis) and Lisa Jackson (Anishinaabe) and written by Hager and Marie Clements (Métis). It filmed across North and South America and interviewed 35 historians, archaeologists and cultural experts, the majority of which have Indigenous ancestry.