Montreal's micro_scope rolls on next feature
Les Chaouins, about Quebec poet Yves Boisvert, is currently filming in Montreal.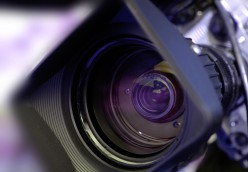 The prodco behind Oscar-nominated films such as Incendies and Monsieur Lazhar has set to work on its next feature.
Montreal-based micro_scope, led by president Luc Déry and VP Kim McCraw, is in production on Les Chaouins from first-time feature director Yan Giroux. The film is loosely based on the life and work of Quebec nomadic poet Yves Boisvert. The French-language scripted film follows the author as he upends the lives of Dyane and her studious teenage son Marc after crashing at their home. 

The film, which is currently shooting in Montreal, stars Martin Dubreuil (Felix and Meira), Céline Bonnier (Unité 9) and Henri Picard (Les rois mongols).
Produced by micro_scope's Élaine Hébert, Déry and McCraw, Les Chaouins is distributed by Les Films Christal, a subsidiary of Les Films Seville. It was produced with the financial participation of Telefilm Canada, SODEC, The Harold Greenberg Fund, provincial and federal tax credits, and with the collaboration of the CBC. It will open in Quebec theatres in 2018.

Déry and McCraw were recently awarded the CMPA's Indiescreen Award for established producers, along with its $10,000 prize. The company's most recent film, A Worthy Companion, premiered at the Toronto International Film Festival in 2017.