Media Ranch, Vivianne Morin to acquire Salvail assets
The deal follows a report detailing sexual misconduct allegations against the Montreal prodco's president Eric Salvail.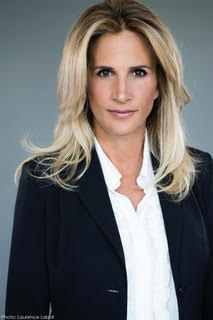 Canadian TV prodco and distributor Media Ranch has partnered with Vivianne Morin to acquire the assets of Montreal-based production hub Salvail & Co.
Media Ranch and Morin, Salvail & Co.'s former general manager, have entered negotiations to purchase the production activities and intellectual property of all current Savail & Co productions as well as Salvail's development slate of TV concepts. Current productions include Les échangistes (Radio Canada), Coup de Foudre (Vtélé) and Mariepier! (Bell Media). 
The negotiations come after a recent La Presse article detailed sexual misconduct allegations against Salvail & Co president Eric Salvail.
The goal of the acquisition is to ensure that projects under the Salvail & Co umbrella will continue while expanding Media Ranch's reach in the Quebec television entertainment market.
Media Ranch president Sophie Ferron (pictured) and Morin are looking to create a new company to oversee the transferred productions and development slate. The duo is also focused on preserving ongoing productions and protecting related jobs. They are currently negotiating with the broadcasters of the prodco's current slate to determine their future.
Salvail will no longer be involved in the productions and will not be associated with them in any way once the acquisition is complete.
The terms and conditions of the transaction will remain confidential.
"When Vivianne Morin called me on Thursday to start working on the scenario we are announcing today, I had two priorities: crafting a well-thought-out redeployment that would be anything but cosmetic, and doing everything we can to protect the jobs of hundreds of professionals who had absolutely nothing to do with the recent controversy," said Ferron in a statement. "We hope to bring this acquisition to a successful conclusion, despite its sensitive nature and the challenges it presents."
From Realscreen