Vancouver Island eyes industry growth with first film studio
Regional film commissioner Joan Miller says the $6 million facility, combined with the region's lush locations, tax incentives and growing crew base will help build a sustainable industry.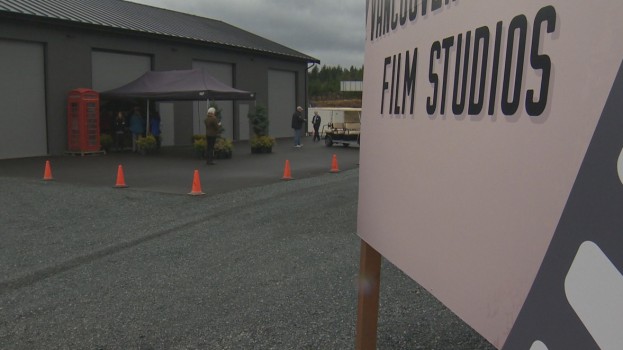 Construction is underway in the north part Vancouver Island on the region's first film studio. The 32,000 square-foot Vancouver Island Film Studios (VIFS) will consist of three sound stages, a production office and construction and prop shops.
Work on the $6 million facility, which is located in Parksville (150 km north-west of Victoria) is expected to be complete by early 2018.
Regional film commissioner Joan Miller, of the Vancouver Island North Film Commission, told Playback Daily the studio is the next step in ensuring a more permanent film and TV industry on the island. Construction on the studio coincides with increased efforts to add to the island's crew numbers, with four crew-training pilot programs launching earlier this month across a variety of disciplines.
For many years, foreign and domestic productions have opted to shoot on Vancouver Island for its picturesque locations. From the parliamentary-style buildings and castles in Victoria to the beaches, old-growth forests, caves and waterfalls in the northern parts of the region, Vancouver Island has attracted partial shoots for a number of feature films, including War for the Planet of the Apes, The A-Team, Godzilla, and two films from the Twilight franchise, Breaking Dawn and Eclipse.
But a lack of local crew and studio space has meant most projects typically head back to the mainland to do the bulk of their work (and spending). In particular, TV series looking to shoot on the island have struggled to gain a foothold as the lack of permanent shooting space means sets need to be built up and torn down between seasons. 
However, Vancouver Island in 2016 landed its first full-time TV series – Hallmark's series Chesapeake Shores – which has filmed 19 episodes so far over two seasons. Shooting on the hour-long show has brought with it sustained business, which prompted local businessman Ron Chiovetti to invest in building the new studio, as he says the business brought in by TV productions will complement two of his other businesses – storage company GuyGarages and utility vehicle rental business Isle Golf Cars.
During its first season, Chesapeake Shores hired 35% of its crew locally, with that tally increasing to 50% for its second season. Pending a season three greenlight, Miller said the production is looking to hire an even greater percentage of its crew locally, as the region looks to increase its crew base with a number of training initiatives.
In March, the province of B.C. announced almost $500,000 in funding to develop the courses. Earlier this month, the first of four new pilot programs began, with a goal to train workers with transferable skills. Held at North Island College's Campbell River and Port Alberni campuses, the courses cover disciplines including grip training, lighting training, carpentry and set construction. The strategy of training workers from correlative industries isn't exclusive to Vancouver Island: similar programs have been launched in the Lower Mainland, where the demand for crew has risen quickly in recent years.
Miller said a number of equipment services are springing up on Vancouver Island as well, with grip, electric, construction and post-audio services all available. In addition, a company that provides extras for locally shot productions (Carrow Kaese Casting) recently opened for business.
With a more permanent infrastructure, Miller hopes more productions will be enticed with the bevy of tax incentives, which to date haven't been able to offset the high cost of bringing an entire crew over and paying for lodging.
In addition to the basic tax credit available when shooting anywhere in B.C. (35% for domestic projects and 28% for international productions), Vancouver Island-shot projects are also eligible for the Nearby Regional Locations Zone credit (12.5 % for domestic and 6% for international) and the Distant Regional Locations Zone credit (18.5% for domestic, 12% international), all of which can be stacked.

By combining the sought-after locations and local tax incentive with a film studio and a larger crew base, Miller said the region can begin to build a more sustainable industry. She added the goal is to land more TV series in the coming years, in addition to Chesapeake Shores. "We want [Canadian and international productions] to be able to come for more than just the location and then go back to Vancouver. We want them to have the opportunity to come, utilize our amazing locations, hire local crews and then also to stay and do the studio work here."