Mary Harron, Karen Walton capture Crystals
Women in Film and Television - Toronto will celebrate the contributions of five industry members at its 30th annual gala.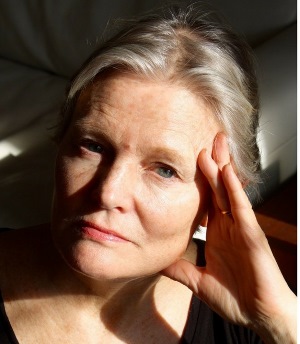 Mary Harron, Karen Walton, Mary Bredin, Diane Williamson and Tonya Williams will all be honoured with Women in Film & Television – Toronto's Crystal Awards, WIFT-T announced. The five filmmakers and producers will receive their accolades at the organization's 30th annual gala luncheon on Dec. 5.
The awards celebrate women's contributions to the Canadian screen industries. Since 1988, WIFT- has handed out more than 130 awards to industry members.
Alias Grace director Mary Harron (pictured) will take home the creative excellence award for her body of work, which also includes her award-winning feature debut I Shot Andy Warhol (1996) and Christian Bale-starring American Psycho (2000).
Karen Walton, writer/executive producer and president of inkling entertainment, and founder of inkcanada, will receive the mentorship award. Walton wrote cult horror film Ginger Snaps and through her work with online community inkcanada, she fosters open exchanges between Canadian storytellers.
The outstanding achievement in business award this year goes to Mary Bredin, EVP of content and strategy at Guru Studios. Bredin joined Guru in 2007 and most recently developed and executive produced the Netflix original True and the Rainbow Kingdom. 
Diane Williamson, president of Digital Wizards, will receive the digital trailblazer award. Williams on helped set up the CBC's first website in 1993 and she's since founded her own digital media consulting agency.
The special jury award of distinction will go to Tonya Williams, president of Wilbo Entertainment. An award-winning actress known for playing Olivia Hastings on The Young and the Restless, Williams founded the Toronto ReelWorld Film Festival in 2001 and spent five years on the Toronto Film Board where she worked to create more opportunities for emerging talent.
The 2017 winners were selected by a jury of previous winners, including Tecca Crosby, SVP, creative  affairs, at Entertainment One Television; Lalita Krishna, producer, In Sync Media; and Christina Piovesan, president and producer, First Generation Films.