Cameras rolling in Calgary on Man Running
Indiecan Entertainment is handling Canadian distribution on the feature from Alberta filmmaker Gary Burns.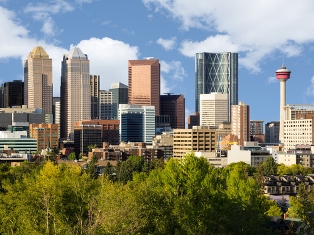 Filming is underway in Calgary on the feature drama Man Running, written and directed by Alberta filmmaker Gary Burns (waydowntown, Radiant City).
Produced by Burns and Avi Federgreen (Kiss and Cry, One Week), the film tells the story of a doctor struggling to come to terms with his young patient's request to assist with her death. The feature, which is filming in Calgary, Canmore and Kananaskis, is co-written by Donna Brunsdale (A Problem with Fear).
The film will be distributed by Federgreen's Indiecan Entertainment in Canada. Man Running is produced in association with Telefilm and with the participation of the CBC. The film stars Gord Rand (Pure, Orphan Black), Ivana Shein and Milli Wilkinson.

Burns most recent feature film was the 2011 drama The Future is Now, which he co-wrote and co-directed with Jim Brown. His other credits include the feature-length doc Radiant City (2006), which he also examines the nature of modern suburbia.