Riot Girls gets rolling
The post-apocalyptic thriller from XX director Jovanka Vuckovic is shooting in cities around Ontario.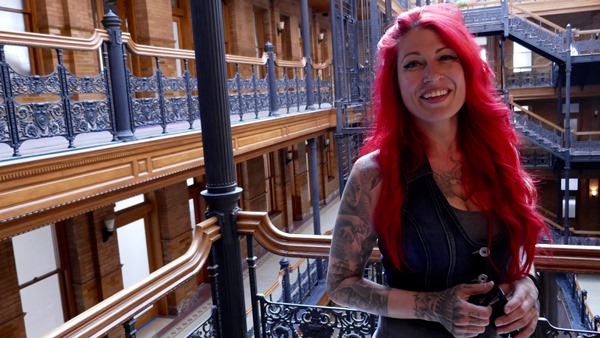 Cameras are rolling on Jovanka Vukovic's Riot Girls. 
Produced by Clique Pictures' Lauren Grant (Wet Bum), the post-apocalyptic thriller is shooting in Parry Sound, Hamilton and Toronto, ON. Penned by Vancouver native Katherine Collins (Lost in Space),  the film is set in an alternative 1995 after a mysterious disease has wiped out all the adults.
Riot Girls is exec produced by Brian Kavanaugh Jones and Chris Ferguson of Vancouver-based Oddfellows Entertainment, Phil Hunt and Compton Ross of London, U.K.-based Head Gear Films, John Bain of Search Engine Films, Mark Gringas and John Laing of Urban Post Production, Michael Roban, Vuckovic and Collins. Sandra Yee Ling is co-executive producing.
The film stars Madison Iseman (Jumanji: Welcome to the Jungle) and Paloma Kwiatkowski (Richard Says Goodbye).
AMP international is handling international sales, with XYZ representing North America.
The film received financing from Telefilm Canada, Head Gear Films, NOHFC, OMDC, Search Engine Films, Urban Post Production, Clique Pictures, She Wolf Films and the Harold Greenberg Fund.
Toronto-based Vukovic was one of the directors behind first-ever all-female horror anthology XX, which had its premiere at Sundance this year.