Deals: Super Channel, LevelFILM, Media Ranch, Knowledge Net
Super Channel has acquired the Canadian broadcast rights to U.S. TV series American Gods, plus more deals.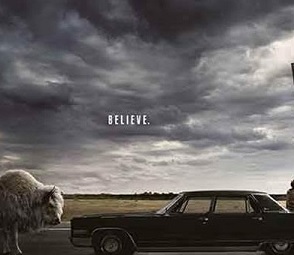 Super Channel
Super Channel has acquired the Canadian broadcast rights to the eight-episode, hour-long U.S. TV series American Gods. Produced by London, U.K. headquartered Fremantle International, the show was adapted by Bryan Fuller and Michael Green from Neil Gaiman's contemporary fantasy novel. Super Channel plans to begin airing the show in spring 2018, though no exact date has yet been set. American Gods was commissioned by U.S. net Starz and was partially filmed in Toronto. It has since been renewed for a second season by Starz.
LevelFILM
Toronto-based indie film distributor LevelFILM has inked an exclusive output deal with U.S. production company and distributor Comedy Dynamics. The first title to be distributed through the partnership is Bob Saget's upcoming stand-up special Zero to Sixty, which will be released on Canadian VOD on Nov. 14. Under the deal, LevelFILM will release between three and five Comedy Dynamics properties each month, including 5 seasons of the original series Coming to The Stage, the doc Doug Stanhope Presents: The Unbookables and the feature comedy Chee & T.
Media Ranch
Montreal prodco Media Ranch has inked a number of format deals for three of its properties. Munich, Germany-based producer Tresor TV Produktions has acquired the format rights to make Legal House Call, which sees a legal expert helping people with issues they can't resolve themselves. Meanwhile, the format rights to Verdict on Demand, about neighbourly disputes and legal conflicts, sold to Brussels, Belgium-based indie production company De Mensen. Finally, Sweden's Nice Entertainment Group and The Netherlands' Vincent TV Producties both separately acquired the rights to remake the drunk cooking format Tipsy Recipes. 
Knowledge Network
B.C.-based broadcaster Knowledge Network has acquired the rights to the animated children's series Kid-E-Cats from APC Kids, which is the kids distribution arm of Paris-based About Premium Content. Kid-E-Cats tells the story of a trio of cats whose boundless enthusiasm sometimes gets them into trouble.