JFL's Gilbert Rozon steps down amid sexual assault allegations
Groupe V Media has also suspended Eric Salvail's talk show following separate allegations against the Quebec TV personality and producer.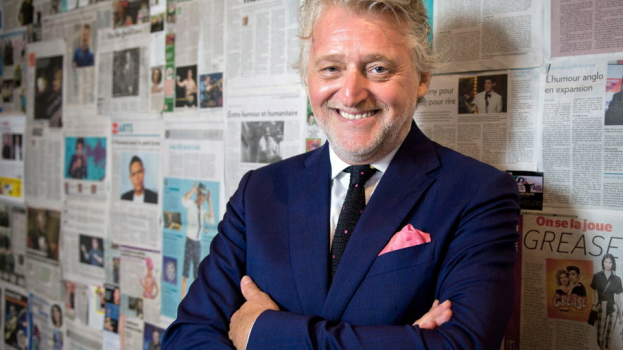 Amid allegations of sexual harassment and abuse, Just for Laughs president Gilbert Rozon has stepped down. 

Rozon made the announcement on his personal Facebook page Wednesday night, stating he is also leaving his post as commissioner for Montreal's 375th anniversary celebrations and as VP of the Chamber of Commerce Metropolitan Montreal.
Le Devoir and 98.5 FM have reported that they spoke to nine women who allege Rozon sexually harassed or assaulted them. The alleged incidents date back decades. One of the women to come forward is director Lyne Charlebois (Borderline), who told the newspaper that Rozon sexually assaulted her after a dinner meeting in 1982.  
Another woman who spoke with Le Devoir, Geneviève Allard, said she awoke to find Rozon having sex with her against her will one evening in June 2016 – an event Rozon later refuted in an email, according to Le Devoir. The paper also reports that Allard filed a complaint with the police last December but no charges were laid.
In 1998, Rozon pleaded guilty to sexually assaulting a 19-year-old woman, according to reports. The following year, he was given an unconditional discharge. At the time, the CBC reported the presiding judge found a criminal record for sexual assault could prevent Rozon from travelling internationally, which could affect his business and the Montreal economy.
"I am resigning out of respect for employees and families who work for these organizations and all our partners," Rozon said in the statement posted to his Facebook page Wednesday evening. "Shaken by the allegations against me, I want to focus my time to review the matter. For all those who I have offended in my life, I'm sincerely sorry."
Just For Laughs did not respond to requests for comment as of press time.
Rozon was inducted into the Playback Hall of Fame in 2011. The Hall of Fame advisory board is currently considering what action it will take.
These allegations against Rozon are the latest to rock the Quebec industry.
Groupe V Media suspended Eric Salvail's talk show En Mode Salvail on Wednesday morning, after La Presse published a report detailing sexual misconduct allegations against the popular Quebec television host and producer.
In an article published Wednesday, La Presse cited 11 sources who allege that Salvail sexually harassed them, or that they witnessed such inappropriate behaviour. The alleged incidents took place between the early 2000s and 2015, according to La Presse. 
In its statement, Groupe V said it was suspending the program for an undetermined amount of time and that the company is also evaluating its business relationship with Salvail's Montreal-based prodco, Salvail & Co.
Shortly following the publication's report, Salvail made a statement on his official Facebook page stating that he  is taking a professional break to "focus on these events."
"I am addressing this situation with a great deal of empathy for all those who I may have made to feel uncomfortable or hurt," he wrote.
Salvail also hosts a radio program on Bell Media-owned Rouge FM. The web page for that show, Éric et les fantastiques, is no longer online. Salvail did not respond to a request for comment as of press time.
The allegations against Rozon and Salvail come at a time when high-profile industry members are speaking out about sexual abuse in the film and television business following the multiple allegations made against entertainment mogul Harvey Weinstein.
The board of governors of the Academy of Motion Picture Arts and Sciences voted to expel Weinstein from the Academy last week. "We do so not simply to separate ourselves from someone who does not merit the respect of his colleagues but also to send a message that the era of willful ignorance and shameful complicity in sexually predatory behavior and workplace harassment in our industry is over," read the Academy statement.