In Brief: Long Time Running, Secret Path TV premieres set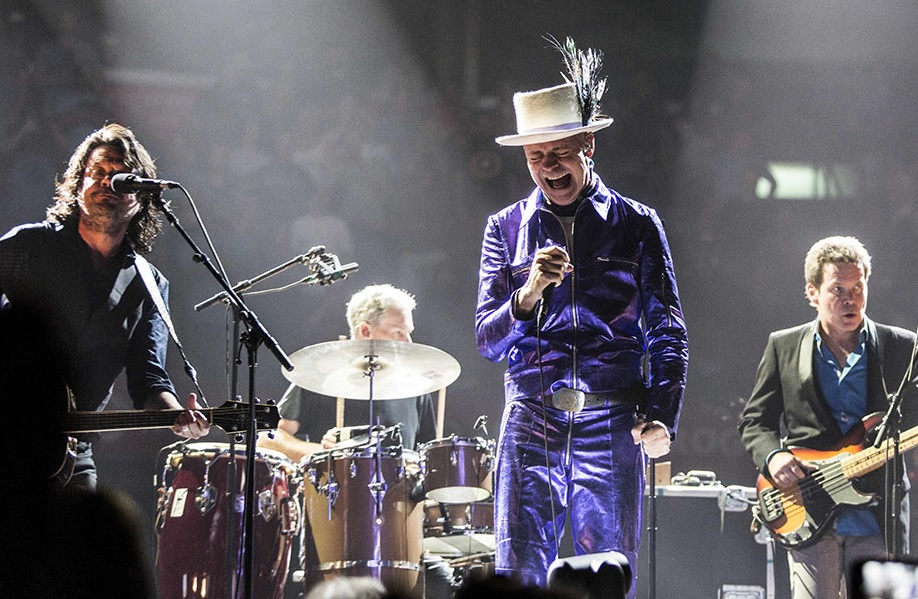 Plus: WIFTV launches screenwriting program for Indigenous women and Netflix says Canadians are its quickest binge-watchers.
Long Time Running, Secret Path in Concert broadcast premieres
Following the death of Tragically Hip frontman and Canadian icon Gord Downie on Tuesday night, CTV announced it will present Jennifer Baichwal and Nicholas de Pencier's documntary Long Time Running about the band's final tour on Oct. 20 at 8 p.m., commercial free. The Banger Films doc was originally slated to debut in November. CBC will also air a Downie special this weekend, with Gord Downie's Secret Path in Concert airing Oct. 22 at 9 p.m., timed to commemorate the 51st anniversary of Chanie Wenjack's death. The one-hour, commercial-free special captures Downie's concert with Kevin Drew, Kevin Hearn, Josh Finlayson, Dave Hamelin and Charles Spearin that was filmed at Roy Thompson Hall in Toronto on Oct. 21, 2016. It also includes backstage moments and footage from The Secret Path animated film.
WIFTV launches screenwriting program for Indigenous women 
Women in Film & Television Vancouver has launched a new feature film writing program for Indigenous women. Coyote, Rave, Spider, Wendigo: Tricksters and Writers is a response to an overall lack of gender parity in the Canadian production industry, and a particular lack of features created by Indigenous women, WIFTV said in a release. Beginning Oct. 25, the 12-week program will see 15 writers participate in Master Classes and group sessions to hone feature film scripts. Selected projects will then receive further development, including professional story editor consultations and directed actor table reads. The program was developed in consultation with Doreen Manuel, a Secwepemc/Ktunaxa First Nations filmmaker, and screenwriter Peggy Thompson. The 15 women selected for the program are Nikita Weiss Day, Petie Chalifoux, Robyn K Weasel Bear, Sarah Kelley, Mariel Belanger, Marcy Waughtal, Jessie Anthony, Dorothy Christian, Caitlyn Pantherbone, Wanda John-Kehewin, Joy Haskell, Brenda Prince, Sarah Stupar, Courtney Crane and Jennifer Brousseau.
Canadians are Netflix' fastest 'binge racers'
It's hardly new information that Canadian audiences are voracious in their content consumption. But according to Netflix, Canadian subscribers to the streaming service binge shows more quickly than any other country in the world. This is the case,  at least, when it comes to "Binge Racing," which Netflix defines as people who watch an entire season within 24 hours of its release on the service. Canada topped a top 20 list of "Binge Racing" countries, followed by the U.S. at number two. Denmark, Finland, Norway, Germany, Mexico, Australia, Sweden and Brazil rounded out the top 10. In Canada, the most-binged show was Trailer Park Boys. Across all of Netflix' international territories, the most binged show was Gilmore Girls: A Year in the Life, followed by Fuller House, Marvel's The Defenders, The Seven Deadly Sins, The Ranch, Santa Clarita Diet, Trailer Park Boys, F Is for Family, Orange Is the New Black and Stranger Things.