MIPCOM: New players, new opportunities?
As Facebook and Snap offer more insight into their original content ambitions, producers hoping for a windfall of new inventory for original commissions are likely to be disappointed.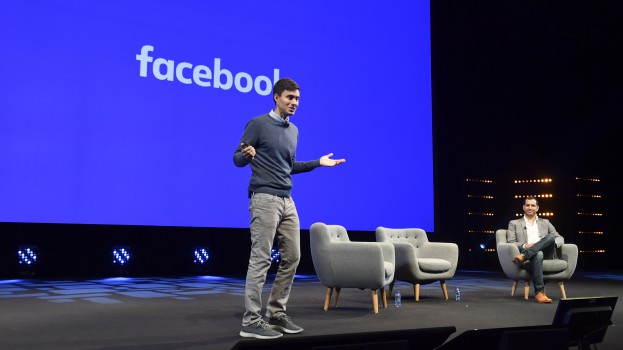 Would Facebook and Snap's (owner of social platform Snapchat) entry into the original content market be good, bad or non-news for indie producers?
That was the question on many minds as the industry converged on Cannes this week for MIPCOM, with the two social giants on site with a suite of execs and keynote talks on tap.
But the clearest insight that many will be walking away with is that neither company is likely to be the next Netflix in terms of opening up new markets for traditional independent producers.
Facebook, its execs made clear during the company's Wednesday keynote, is looking at original content commissions as more of a beta-testing incubator than a long-term business strategy. Facebook product manager Daniel Danker indicated the Watch platform will run somewhat akin to Facebook Instant Articles, in which publishers monetize their own content through inserted ads or branded content. "It's important to understand that what we're making here is a platform," he said.  "Ultimately we want anyone to make a show."
Its commissions are currently serving to see how scheduled original scripted content can be executed in Facebook's interactive environment, head of original content Ricky Van Veen noted.
Danker referred to the company's "small number" of original commissions – including the just-announced U.S. adaptation of Norwegian teen drama Skam – as "experiments," with Van Veen noting that Facebook will examine how Skam can use polls, for example, in a scripted environment.
That series' format, Van Veen said, is "built for social media," with characters owning social media profiles and interacting with one another as fictional entities in Facebook's real environment. The series will not be traditionally programmed, but rather run in sync with the plot, so when a party is scheduled to happen in the narrative, it will actually air in real time on Facebook (the 3 a.m. party will air at 3 a.m., for example).
What Van Veen positioned as the most exciting aspect of Watch's launch is the reach it provides.
"I think what's really compelling about the opportunity is to reach a two billion person audience," he said. "I dont think that scale of audience has ever been possible in one place before. Will someone create a global show that everyone will want to watch at the same time?"
And while few scripted TV producers would have seen a land of opportunity in Snapchat's move into the market, the company largely dismissed that notion with its Tuesday announcement of a standalone studio joint venture with NBC. The company will be working with indies – it announced its first partnership would be with Mark and Jay Duplass' Donut Studios – but admitted that it is looking at such partnerships in a limited capacity as it too tries to figure out what will work on its unique platform.
The company has a basic "code" established for original content from its efforts in the news/reality/unscripted space – vertical shooting, fast pacing, a "Face Time" feeling between on-camera talent and the viewer, and attention-grabbing start (no slow builds!) – but noted too that it is "experimenting" in the space.
Canadians have been here before: the Bell Fund has been putting money into experimental screen endeavours for almost 20 years, with broadcasters dipping their toes in here and there. But never before has the potential to experiment with such huge reach been possible, as Van Veen noted. Both companies seem to be seeding their originals programs with professionally produced content with an eye toward having its agile audience base learn from the pros and start producing on their own in short order.
And whether people want slick scripted content in their interactive, spontaneous social environments remains to be seen. Screen size has proven not to be a problem, as everyone once imagined it would be ("I would never watch a movie on my phone!" was said by many people, more than once). Nor has the presence of subtitled foreign productions in Netflix feeds, with people watching more Turkish and Israeli dramas than they ever thought they would.
Marjorie Paillon, a France 5 journalist and moderator of the Facebook keynote, may have put it best in reaction to Danker's description of Facebook's community-driven programming strategy: "You'll know what your friends are into."
"Friends are the recommendation algorithm," she said thoughtfully.
Touché, Ms. Paillon.