Vanessa Piazza inks production deal with eOne
The Lost Girl and Dark Matter EP is currently developing a number of book-based IP projects through the multi-year deal.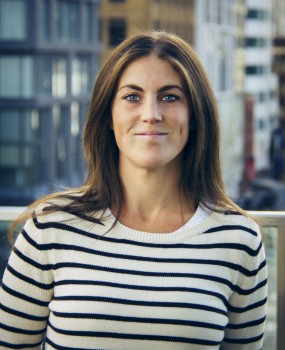 eOne has inked a multi-year TV production partnership with Toronto-based producer Vanessa Piazza, whose EP credits include Dark Matter and Lost Girl.
The deal will see Piazza producing through her newly launched shingle Piazza Entertainment, with eOne serving as the studio and handling worldwide rights on projects developed and produced through the pact.
Piazza is currently in development on a number of projects based on book and comic properties. Among these is Crosswind, based on the comic series of the same name, created by writer Gail Simone (Batgirl, Wonder Woman comics) and artist Cat Staggs (Orphan Black). The story follows two strangers, a Chicago hitman and a smart but downtrodden housewife, whose bodies and minds are switched by an inexplicable event. Simone has been tapped to pen the script, with literary manager Ari Lubet of L.A.-based 3Arts Entertainment executive producing and Staggs serving as consulting producer.
Piazza also announced a development deal with Canadian novelist Zoe Whittall, whose TV writing credits include CBC series Baroness Von Sketch Show and Crawford. No specific television projects have yet been announced through the partnership. Earlier this year, Whitall's most recent novel, The Best Kind of People, was optioned by Sarah Polley, who is adapting the book for film.
As well, Piazza is developing the anthology series Masked, based on the super-hero fiction anthology of the same name. Graphic novel writers such as Lilah Sturges, Paul Cornell and Gail Simone will contribute to the series, as well as Lou Anders, who edited the original version of the property. Piazza will also collaborate on the project with Canadian writer/producer Joseph Mallozzi, who co-created Dark Matter.