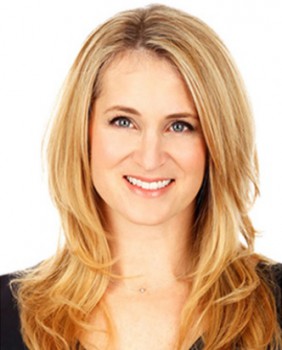 Global producer, distributor and channel operator Blue Ant Media is implementing a company-wide restructure that will see Vanessa Case and Marcia Martin exiting their respective roles in the coming months.
"This was a necessary step as we continue to expand globally," Case, EVP of content at Blue Ant told realscreen in an email.
Blue Ant is changing the way its content business operates to help further its international expansion, Sarah Etherden, the company's senior director of global communications, told Playback Daily. The Love Nature business will move under Blue Ant's recently launched global networks division that is led by former Racat Group consultant Ward Platt. Platt oversees the strategic direction, distribution, programming and all other operations of the newly minted department.
Blue Ant, Etherden noted, plans to eventually move Love Nature's content operations from its Toronto offices to Washington, which will be run through its global networks division by way of Platt, who is distributing the linear channel service and video streaming service internationally.
Etherden added that NHNZ, Beach House Pictures and its other global production companies will all operate under Sam Sniderman, global head of commercial affairs and production, under Blue Ant's global production umbrella.
She also stressed that Blue Ant will continue to commission and acquire Canadian content for all of its channels through its Canadian Media division, with EVP of Canadian Media Jamie Schouela at the helm.
Case (pictured) has served as executive VP of content since March 2012. She's responsible for overseeing the strategy and creation of original programming – with a focus on factual and lifestyle – across linear television, digital and cross-platform. She'll exit the role in November.
During her near-six-year tenure at Blue Ant, Case has launched several high profile partnerships and copros to bolster the company's content output, including agreements with BBC Worldwide and CBS/Smithsonian Networks.
Case has played a key role in positioning Love Nature as a global leader in the production of 4K natural history content, leading the brand's global expansion to include an SVOD service in more than 60 countries and linear channels in several territories. Most recently, she launched and rebranded four channels for Blue Ant – Cottage Life, Smithsonian Channel, Love Nature and Makeful.
Additionally, she has also been responsible for the acquisition of content across Blue Ant's portfolio of consumer media brands and various properties.
Prior to joining Blue Ant in March 2012, Case worked on well-established international brands such as the National Geographic Channel, HGTV and History Channel.
Martin, meanwhile, has served as senior VP of original content since 2011 and will remain with Blue Ant until December to help transition Love Nature to its global networks operation.
During her tenure, Martin was tasked with oversight of all original content for Love Nature, while also developing wild and nature content through a combination of in-house, commissioned and international co-productions. She was also responsible for launching Blue Ant's first copros with broadcast partners Smithsonian and Missing Evidence. In addition, she managed Love Nature's creative and contractual negotiations related to Love Nature's annual 100-plus hour slate of natural history content.
Love Nature, a 4K wildlife and nature programmer, produces and owns all content created through working with Blue Ant's in-house prodcos and third-party production partners.
The announcement follows Blue Ant's May acquisition of New Zealand-based media company The Racat Group, previous home of ZooMoo and storied factual producer NHNZ, in an effort to become more of a global content player.
With files from Playback