MIPCOM: Cineflix Media launches $750K adaptation fund
The Montreal producer-distributor is looking to support the export of Quebecois scripted series to global markets.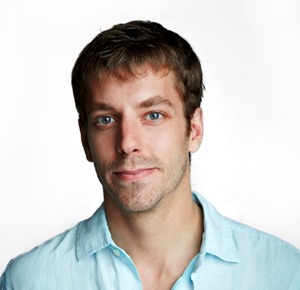 Montreal-based Cineflix Media has launched a new initiative to support the global export of Québecois TV.
Cineflix's International Development Initiative for Quebec Content will support the adaptation of existing French-language scripted TV series and formats created by Quebec producers for the English-speaking global market.
The $750,000 initiative is jointly funded by Cineflix, SODEC, through the SODEXPORT program, and Quebecor Fund's Export Assistance Program.
Pablo Salzman, VP of commercial affairs at Cineflix Media and director of the fund (pictured) told Playback Daily that the initiative will be commercially focused and will assess funding on a case-by-case basis.
"Some projects will require something as simple as subtitling and translation, while others are going to require [bringing aboard] a top-tier, A-grade showrunner and writer. Those projects will [require] much bigger investment," Salzman said.
The idea for the initiative came out of discussions with producers, who stressed that there wasn't enough money in the system to support the development and production of English-language adaptations, he added.
The initiative aims to help Quebec producers break into new markets and build the "Made in Quebec" brand on a global scale. Salzman said the strong demand for local content in Quebec has fostered a deep creative talent pool that is primed to be tapped. He added that, Quebec's unique place and perspective within North America will also help its projects stand out in the global market.

The program will fund a number of projects over the next two years. While no specific plans are in place, Salzman said Cineflix and its partners are committed to making this a long-term initiative.
"We'll be looking to go further than the [initial investment] and put together additional funds, not just once we've adapted these projects, but we're also exploring and talking to producers about what other help we can bring them," said Salzman.