MIPCOM: Kew Media to acquire stake in U.K.'s Awesome Media
News of the proposed investment comes less than two years after Kew chairman Peter Sussman joined Awesome as its board director and co-owner.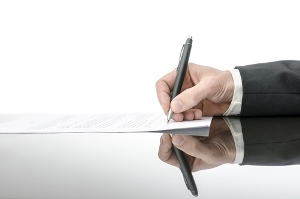 Kew Media Group is set to acquire an undisclosed stake in U.K.-based Awesome Media & Entertainment, the company announced Monday.

Toronto-based Kew has signed a letter of intent to invest in the London prodco, which is headed up by author and producer Jeff Norton and co-owned by Kew Media founder and chairman Peter Sussman. No timeline was given on when the investment will be finalized. News of the proposed investment comes less than two years after Sussman joined Awesome as its board director, as well as becoming a shareholder in the company.
Established in 2010, Awesome was initially founded as a vehicle for developing IP from Norton's books for screen. However, the company has in recent years branched into optioning third-party IP to develop for kids and family TV. Last year, Awesome expanded its slate to include primetime drama.
Among the current projects on its kids and family slate is live-action adventure series Knights of Panterra, based on Norton's upcoming book Dino Knights. The project, about a team of teenage knights that ride on the backs of dinosaurs, is in development with Vancouver-based Omnifilm Entertainment. Awesome is also in development on Stomp School, based on Norton and Leo Antolini's debut picture book of the same name, with Cardiff, U.K.-based Cloth Cat Animation.
On the drama side, Awesome is developing Cortex, a police procedural about human memory hacking, as well as the drama series Expat, with U.K. producer Monumental Television.

In a post to the website, Norton noted that the Kew deal does not preclude Awesome from collaborating with other companies. "This deal is not a 'first look' or 'distribution' deal. Awesome will still be free to match our creative projects with the most appropriate distribution partners for each project. We're already working with ITV Studios, Warner Bros, and WME-IMG." Norton added that the investment from Kew will allow his company to scale up and make additional hires as it looks to double down on its slate of projects.
Since its acquisition of five Canadian prodcos (including Our House Media and Architect Films) and London- and L.A.-based film and TV distribution company Content Media Corporation in March, Kew Media had remained quiet on the acquisitions front until last week when it revealed it had acquired London, U.K.-based distribution company TCB Media Rights.