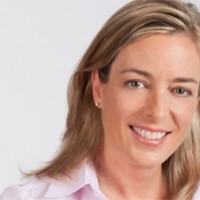 CANNES – As the opportunity – and competition – in international scripted TV grows, two high-profile Canadian companies have pacted to expand their respective operations in the space.
At MIPCOM on Monday, Toronto-based Bristow Global Media and Montreal's Attraction Images announced they have struck a deal to coproduce women-focused English-language scripted series targeting the global market.
Bristow, a boutique production house that was acquired by Kew Media in March, has focused until now on the unscripted and non-fiction space with Hockey Wives and docudramas The Story of Us and the upcoming Canada-Australia coproduction 100 Days to Victory. Attraction Images, on the other hand, is one of Quebec's biggest prodcos with more than 5,500 hours of TV in its roster and 15 feature films.
At first glance an unlikely partnership, the pact was led by BGM head Julie Bristow (pictured, right) and Louise Lantagne, Attraction's VP of fiction, feature film and documentary, who share a connection via Canada's public broadcaster. Bristow was executive director of studio and unscripted content at CBC, while Lantagne came to Attraction in 2014 from SRC, where she was executive director of television.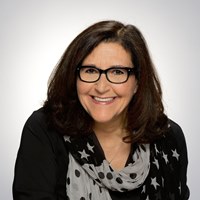 Lantagne says she has long admired Bristow's work and as such, Bristow was "the first person in Toronto I called when I arrived [at Attraction]," she told Playback from Kew Media's booth at MIPCOM. Bristow, for her part, said she was always impressed by Lantagne's ability to assemble creative teams and "pick what people wanted to watch" at SRC.
The idea of a partnership grew organically, and is only now formalized with three deep-in-development projects in the pipeline and a fully formed strategy to put women front and centre in all the work they do.
But what Bristow feels will make the partnership unique, and possibly more fruitful, is to use Attraction's substantial reach with Quebec-based talent to create creative teams that merge the two cultures. Bringing Quebec-based talent into an English writing room is an angle they both think will produce fresh storytelling and voices that have the chance to compete globally.
What they won't do, both Bristow and Lantagne say, is mine Attraction's substantial IP to reproduce French-language hits into Canada's English-language market. Their goal is to start from scratch with each project.
The pact gives BGM the capacity to "supersize" its expansion into scripted content, explains Bristow, noting that the move was only possible with the recent addition of Marlo Miazga to her executive team. A former editor and producer, Miazga has also been a resident mentor at the CFC for over 10 years, and as such, a keen eye for up-and-comers in the Canadian industry.
The pact, the vision and Miazga are the three pillars she felt she needed to expand into scripted, Bristow notes: a focus on women, a strategy to find fresh voices and right people in place to execute.
A project announcement out of the new pact is forthcoming.