MIPCOM: 9 Story rebrands T.O. studio as Brown Bag Films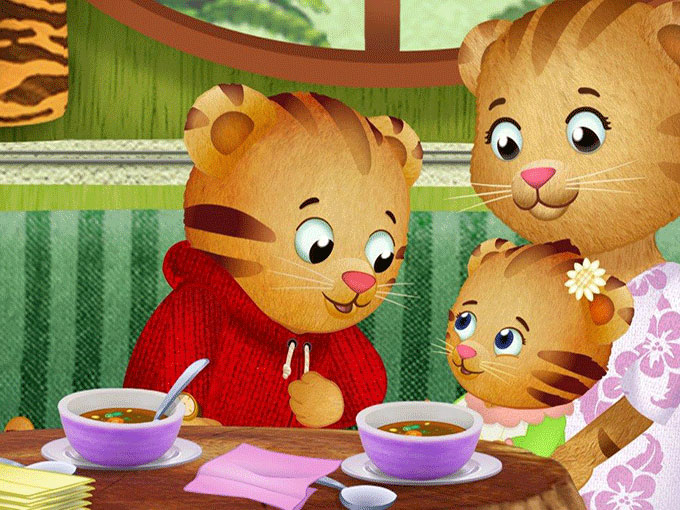 Brown Bag COO Cathal Gaffney explains how the two companies have worked since 2015 to create a seamless culture and client experience.
CANNES – After buying Irish animation studio Brown Bag in 2015, 9 Story Media is putting the finishing touches on the acquisition with a rebrand of its Toronto studio.
Going forward, 9 Story's Toronto studio will now fall under the Brown Bag brand, matching its sister studios in Dublin and Manchester. All of the company's creative work will fall under the Brown Bag banner, while its distribution arm remains as 9 Story Distribution International; both will operate under parent co 9 Story Media Group. Together, Brown Bag and 9 Story work on a roster of successful kids series including Doc McStuffins, Octonauts, Daniel Tiger's Neighbourhood (pictured), Peg + Cat, and Wild Kratts.
"Renaming our Toronto studio Brown Bag Films is an important step in our integration," said Vince Commisso, president & CEO of 9 Story Media Group, in a release. "Since becoming our group COO in 2016, Cathal Gaffney has been harmonizing our three studios to operate under a unified set of standards. All three locations have benefited tremendously from sharing best practices, talent and infrastructure."
Neither company took the merging of the two cultures lightly – 9 Story Media Group has a creative and corporate staff of almost 600 – and have worked hard to integrate the companies' culture, tech and client experience over the past two years, Gaffney told Playback in Cannes.
Given both studios specialize in animation (both 2D and 3D), Gaffney said a "substantial" investment in technology was made, in order to harmonize post-production and IT to ensure "all three studios could talk to one another seamlessly" and follow a similar production pipeline.
But equally as important, or perhaps moreso, was HR, he explains, noting that establishing a creative leadership team was the first step in merging the cultures from the top down. And for both the companies' clients and its staff, management wanted to create seamless experience that would eventually dissolve the lines between the two companies.
"We wanted all employees to have a consistent experience regardless of what studio they work in," he explained. "We want to identify and develop talent, as well as build career paths from within, so we rolled out policies, benefits and changed org charts which ensured higher staff satisfaction and our talent is nurtured. There has been lots of cross pollination where heads of departments have traveled between the three studios fostering a strong culture of trust and cooperation. Our internal communication tools like staff newsletters and shared portfolios have all helped establish a fluidity between studios."
As well, he notes, both companies wanted their clients to experience that same culture seamlessly, "regardless of what studio a show is produced in," and as such, have tailored their schedules, budget processes and pipelines accordingly.
The companies' creative leadership includes Tanya Green as VP production for Brown Bag Films Canada; VP production for Brown Bag Films Europe Gillian Higgins, U.K. director of operations Sarah McQuire; creative director Darragh O'Connell and Gaffney, who serves as managing director for Brown Bag in addition to his role as COO for 9 Story Media Group.