Indian Horse wins VIFF People's Choice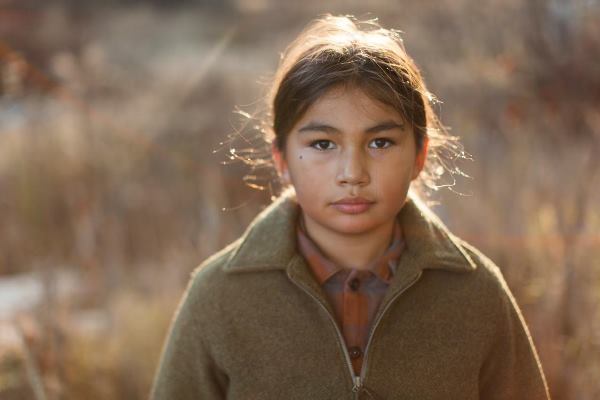 Melanie Wood's Shut Up and Say Something also picked up an audience award, while WIFTV recognized Lea Pool.
Indian Horse and Shut Up and Say Something were among four audience award winners announced at the close of the Vancouver International Film Festival on Oct. 13.

Over the course of the 16-day fest, VIFF presented more than 340 films from 69 countries, with its audience awards determined by viewers' ballots.
Indian Horse, produced by Screen Siren Pictures, Terminal City Pictures and Devonshire Productions, was named the Super Channel People's Choice Award winner. The film, directed by Stephen Campanelli, tells the story of Saul Indian Horse, a young Ojibway boy forced to attend a Catholic residential school where he is denied the right to speak his language and also witnesses terrible abuses.
Meanwhile Melanie Wood's Shut Up And Say Something was named the VIFF Most Popular Canadian Documentary. Produced through Wood's B.C.-based Stranger Productions, the doc follows spoken word artist Shane Koyczan as he prepares to meet his long-estranged father.
The most popular international feature went to Dorota Kobiela and Hugh Welchman's Loving Vincent (Poland/U.K.), while Agnes Varda and JR's Faces Places (France) won for international doc.
Meanwhile, the Vancouver Women in Film and Television (WIFTV) Artist Merit Award was presented to Léa Pool for her film Worst Case, We Get Married (Et au pire, on se mariera). The award is given to a Canadian feature at VIFF that is directed by a woman. Pool directed and co-wrote the film with Sophie Bienvenu.
The festival also unveiled the first-annual VIFF Impact Award, a $5,000 juried prize presented by the Lochmaddy Foundation. The award is presented to an issue-oriented documentary feature in VIFF's Impact programming stream. The inaugural winner was Karina Holden's Blue (Australia), with special mention to Karen Lynn Weinberg's Keep Talking (U.S.).
Last week, VIFF revealed its BC Spotlight Award and Canadian Film Award winners, including Cory Bowles' Black Cop, which won the best Canadian feature prize.